PCCW Ltd. is to sell its data center business to DigitalBridge for $750 million.
Funds affiliated with DigitalBridge's investment management platform have agreed to buy the Hong Kong-based firm's data center business, confirming rumors reported last month.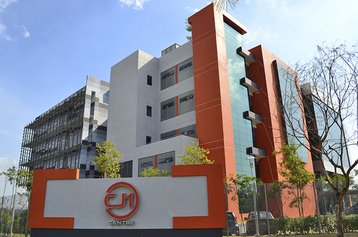 "DigitalBridge's expertise investing in, building, and operating data centers to the highest standards aligns perfectly with PCCW DC's next stage of development," said Marc Ganzi, President and CEO of DigitalBridge. "This is a terrific platform for DigitalBridge to expand its regional presence while supporting a strong management team focused on serving many of the same hyperscale and large enterprise customers that DigitalBridge works with on a global basis."
Ganzi said the acquired business was "poised for significant growth" and had a strong development pipeline with "considerable" expansion capacity.
PCCW currently operates data center businesses in Hong Kong and Malaysia through two units, Powerbase HK and DC Malaysia. Its portfolio includes nine data centers in Hong Kong, China, and Malaysia.
The company said the net profit from its data center business in 2020 was $3 million, and would gain $180 million out of the transaction.
PCCW has been looking to sell these assets off since April, and said the sale would "allow the company to better focus and strengthen its core service and product offerings and create more value for its customers and shareholders."
The DigitalBridge data center REIT formed from Colony Capital in June, after the company sold off most of its non-digital assets.