Potential suitors are lining up to assess and bid for Malaysian telco Time Dotcom's data center assets.
Bloomberg reports that DigitalBridge, I Squared Capital-owned BDx, Stonepeak-backed Digital Edge, Temasek Holdings' STT GDC, and Equinix Inc. are all potential bidders in the company.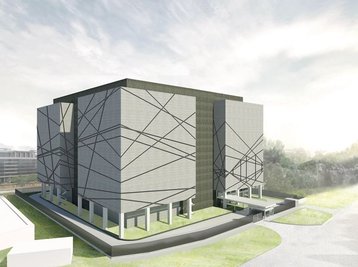 The suitors are conducting due diligence on the assets, known as Aims Data Centre, as they weigh making binding offers that could be in the region of $500-600 million.
Most of the companies mentioned declined to comment. Malaysia is a potential future location for BDx facilities as the company looks to expand its footprint across Asia, said Braham Singh, chief executive officer of BDx, in response to a query from Bloomberg News.
Backed by Malaysia's sovereign wealth fund Khazanah Nasional Bhd., Time Dotcom offers communications services. Bloomberg first reported the company was mulling a potential sale in March 2022.
Aims DC offers colocation, managed services, and disaster recovery offerings from three data centers in Malaysia – one in Kuala Lumpur and two in Cyberjaya – as well as one in Bangkok, Thailand. On its website, the company lists plans for three more facilities in Vietnam. While all of the potential investors have facilities in multiple markets across Asia Pacific, only DigitalBridge currently has a data center presence in Malaysia.
In January, Aims acquired a 13-story office building in Kuala Lumpur. Time didn't detail its plans for the building, completed in 1992, beyond saying it plans to expand its operational facilities.
The rumor is the latest report around a Southeast Asian company eyeing a sale of its data center business in the last 18 months.
Last September, Bloomberg reported that PLDT was considering selling its ePLDT/Vitro data center business for around $500 million. However, the company's chairman recently suggested the company had cooled on the idea following the sale of a large number of cell towers.
Globe Telecom recently announced it was selling a stake in its newly-spun out data center business to STT GDC and Ayala Corp after reports had circulated about a potential sell-off.
Ooredoo's Indonesian Unit PT Indosat was also reported as considering a sale of its data center business in September, later announcing BDx as the preferred bidder. The deal has now seemingly closed.
Thai conglomerate Charoen Pokphand Group was reported in September as looking to sell its TrueIDC unit.
Following rumors about seeking a sale in April 2021, DigitalBridge acquired PCCW's data center unit in July 2021, comprising facilities across Hong Kong, mainland China, and Malaysia.
GLP was seemingly close to a sale of its data center business to GDS last year, and is still looking for an investor to take a stake in the unit.
Bain Capital-backed ChinData is also reportedly exploring a sale, with GDS and EdgeConneX cited as interested parties.