Philippine telecoms firm PLDT is reportedly reconsidering selling its data center unit.
The Philippine Daily Inquirer reports that the telco is feeling no urgency to sell its data center business as the company finalizes a deal to divest its cell tower assets. The company announced this month it is selling around 6,000 towers – half its total portfolio – for more than $950 million.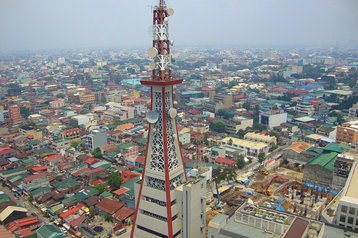 "When the sale [of cell towers] does get completed in the course of the year, I think that should be enough to satisfy the financial targets and financial requirements of the company moving forward, particularly in relation to our goal of producing positive free cash flows and reducing debts," PLDT Inc. chair Manuel V. Pangilinan said when asked about selling the data center unit.
The Philippine Long Distance Telephone Company has ten facilities, with a combined capacity of 72MW. Last September, Bloomberg reported that PLDT was considering selling its ePLDT/Vitro data center business for around $500 million. The company has since announced plans for a 100MW data center south of Manila in Santa Rosa.
PLDT was reportedly approached by foreign companies about the potential sale of its data centers, but the company was still keen on growing the segment.
"That is something we should examine: how other data centers and similar entities have been successful, not only in their home markets but also globally. It's a very interesting business model to emulate," Pangilinan said.
Globe Telecom was another Filipino telco that was reported as looking to sell its data center business last year. However, the company followed through this month and announced it had carved out the unit – naming it KarmanEdge – and secured ST Telemedia Global Data Centres (STT GDC) and local conglomerate Ayala Corp. (AC) as investors in the new business.