PLDT is to develop a 100MW data center in Santa Rosa, in the Laguna province of the Philippines.
The telco announced this week that it will build a purpose-built facility through its ICT arm ePLDT in the area south of Manila. Planned timelines of development weren't shared.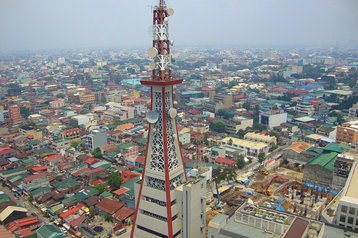 ePLDT's 11th data center – to be named Vitro Sta. Rosa – will reportedly be the country's largest data center campus "by far" and sit on a five-hectare plot. PLDT said the facility will be designed to be Tier III certified and Tier IV ready and make an 'ideal location' for Availability Zones and Points-of-Presence for hyperscalers.
PLDT and Smart President and CEO Alfredo S. Panlilio noted the market demand for data center services "just keeps growing. We have the ready facilities and we continue to expand our data centers to accommodate that demand to ensure that we are able to keep up and deliver future requirements."
"Even before building this hyperscaler data center, we have been in discussions with a lot of these tech companies and we are talking to the major players," he said.
The new facility will also be designed based on LEED standards, and utilize rainwater collection, wastewater reuse, renewable energy use.
"PLDT and ePLDT have long-standing relationships with global hyperscalers, so we do understand deeply their requirements. We have elevated our infrastructure design, our operating practices, and business models in our existing data centers according to what they need, and VITRO Sta. Rosa's design and operations will be very well-suited to hyperscaler standards," said Jojo Gendrano, FVP and head of Enterprise and international at PLDT and Smart.
The telco first announced plans to 'build the largest data center in the Philippines' in October 2021, saying the new facility was expected to have more capacity than all of PLDT's ten existing data centers combined.
That announcement came just a month after Bloomberg reported PLDT was considering selling its ePLDT/Vitro data center business for around $500 million. It is not clear if PLDT is still considering a sale of its data center business. Around the same time, rival telecoms business Globe Telecom Inc was thought to be looking to divest its data center assets in the Philippines and said it was in 'advanced discussions' with STT GDC about its portfolio. No announcement has been made since.
Local DITO said in November 2021 it was looking at developing hyperscale facilities in the Philippines.
More in Construction & Site Selection