Telecoms company PLDT said that it plans to build the largest data center in the Philippines.
The facility, targeted at hyperscale companies, is expected to have more power capacity than all of PLDT's ten existing data centers combined.
The investment comes just a month after Bloomberg reported PLDT is considering selling its Vitro data center business for around $500 million.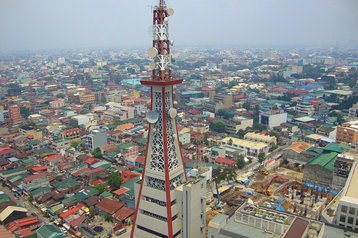 "We are very optimistic and bullish about the hyperscaler demand in the enterprise sector," PLDT VP Nico Alcoseba told the Business Mirror.
"To support the growing needs of global technology giants and cloud service providers expanding in the region, we at the PLDT Group are proud to announce that we will be building the first hyperscaler data center facility in the Philippines."
Exact specifications were not disclosed, but the company said it planned for the facility to be Uptime Tier III certified and 'Tier IV ready.' Its existing portfolio of data centers roughly account for 72MW of capacity, offering some idea of what the new facility will be expected to be able to beat.
PLDT said that it will still expand its existing data centers and was "looking for ways to deliver renewable energy to support the carbon neutrality commitments of these companies."
It is not clear if PLDT is still considering a sale of its data center business. Rival telecoms business Globe Telecom Inc is thought to be looking to divest its data center assets in the Philippines and is in 'advanced discussions' with STT GDC about its portfolio.