Globe Telecom has said it is in "advanced discussions" with ST Telemedia Global Data Centres (STT GDC) around forming a data center joint venture in the Philippines.
The Filipino telco announced this week it has signed an exclusivity agreement with Singapore-headquartered firm on the carve-out of Globe's data center business in the Philippines (Globe DC).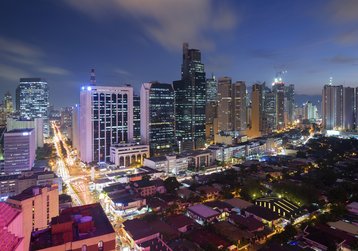 "Under the exclusivity agreement, Globe and STT GDC will enter into discussions and aim to sign definitive agreements related to Globe DC," the company said. STT has made no public announcement about the agreement yet and Globe noted discussions are ongoing with no guarantee of a deal.
Globe has been operating data centers since 2001 through its wholly-owned subsidiary Innove Communications, Inc (formerly Islacom). The company operates at least three data centers in Manila and one in Davao City.
"The Philippines is strategically positioned to capture the booming global demand for data centers. Our strong track record and extensive customer reach, together with STT GDC's deep operational expertise, position us well to be a leading data center company in the Philippines," said Ernest L. Cu, President, and CEO of Globe. "Our potential joint venture with STT GDC will therefore be a significant multi-year growth driver for Globe and will further drive our transformation into a digital platform."
The transaction is expected to take the form of a joint venture, in which Globe will remain a significant shareholder. The company said its facilities have midterm expansion potential of up to 45MW.
"Globe believes a partnership with STT GDC is the next important step that will accelerate Globe's data center growth strategy and market share position in the Philippines, enabling them to take advantage of the structural growth trends in the region and create value for key stakeholders in the longer term," the company said in the announcement.
In September, Bloomberg reported Globe was considering divesting its data center business and could raise up to $200 million from the sale.
Globe has moved much of its core infrastructure to AWS; last year the company said it had migrated "carrier-grade and mission-critical" applications from on-premises data centers to AWS, including contact center operations, customer analytics, network and service assurance systems, infrastructure operations, and monitoring and security tools.
Rival Filipino telco PLDT has also been reported as considering a sale of its data center business, but has recently announced plans for a large hyperscale facility in the country.