Globe Telecom's Davao data center in Davao City, the Philippines, is on track to be completed by the first quarter of next year, aiming to provide customers with low-latency, high bandwidth colocation option.
Situated in the same area as the SEA-US Davao Cable landing station, it is hoped that the Seismic Zone 4 -compliant facility will play a major role in providing IT infrastructure and connectivity in the city.
Glory to the cable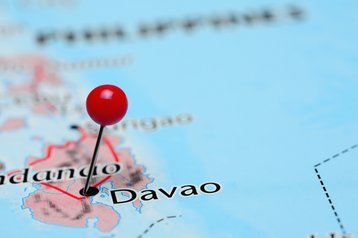 As we reported previously, the Southeast Asia-United States (SEA-US) cable system will link Manado in Indonesia and Davao in the Philippines with Guam via the first independent segment (SEA-US West), and Guam, Hawaii and Los Angeles in the second segment (SEA-US East).
Delivering capacity of 20 Terabits per second, the SEA-US will be operated by a consortium consisting of seven telecommunications companies including Globe Telecom, and is expected to be completed by the end of this year.
The Davao data center is expected to serve BPOs, financial institutions, Internet Service Providers (ISP) and other content providers in the region, as it is located within the central business hubs of Mindanao.
"Globe Business is aggressively ramping up on investments such as the Davao Data Center to help our enterprise clients achieve local and global competitiveness," said Mike Frausing, senior advisor for enterprise and IT-enabled services group at Globe.
"Instead of worrying about the maintenance of information, equipment and assets, the data center will secure our customers' ICT requirements and will allow them to focus on their day-to-day business operations."