AIMS Data Centre has begun work on a new data center in Cyberjaya, Malaysia.
According to a brochure released by the company, the new facility will serve as its flagship facility in conjunction with its other data center in Kuala Lumpur.
No price tag for the new data center has been publicly revealed.
Cyberjaya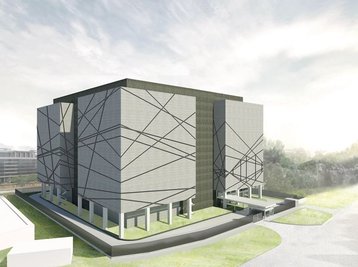 The tech firm says the new facility, called AIMS @ Cyberjaya, is targeted at SMEs who want to improve their IT infrastructure and move Malaysian data back home from abroad.
AIMS @ Cyberjaya will offer 240,000 sq ft (22,000 sq m) with a capacity of up to 50MW, and should be online in late 2020.
In a statement sent to local outlets such as Malaysian Wireless, AIMS DC CEO, Chiew Kok Hin, said: "AIMS @ Cyberjaya will enhance the already symbiotic ecosystem that AIMS is known for.
"The new facility will open Malaysia up to more connections and the prospect of establishing itself as a regional data center hub given its strategic location in Southeast Asia with domestic and international connectivity, ease of access and relatively lower cost of entry."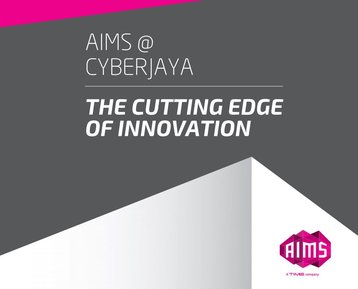 AIMS @ Cyberjaya also comes with a connection to the Malaysia Internet Exchange (MyIX) which AIMS DC manages (Kok Hin is the chairman on MyIX's board). Via its grip on MyIX, the company hosts every Malaysian telco, and more than 80 percent of the foreign telco companies operating in Malaysia.
The site will have standard security measures such as anti-tailgating mantraps, an electronic access control system, and a biometric system. It also bears a Tier III accreditation from the Uptime Institute for its design specifications.
From the facility, AIMS also offers access to Amazon Web Services, Google Cloud, and Microsoft Azure.
AIMS is a subsidiary of telecom company TIME dotCom, a household name in Malaysia based out of Kuala Lumpur.
In December last year, the Malaysian telecom company struck a deal with Facebook to invest in the country's Internet infrastructure. The project is expected to be completed this year and will be used exclusively to support Facebook and its owned services.