Global Switch has reportedly selected the shortlist of bidders vying to acquire the company.
Bloomberg reports EQT Partners, KKR, Gaw Capital Partners, PAG, and Stonepeak Partners have all been selected to participate in the next round of bidding for the London-based company.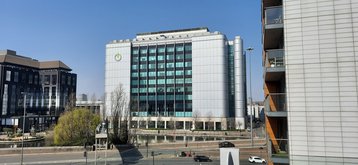 Suitors could start conducting due diligence in the coming weeks ahead of a deadline for binding offers, according to unnamed sources. None of the companies named commented to the publication.
Founded in 1998, London-based Global Switch operates 13 facilities across Europe, Australia, and Asia. Chinese steel giant Jiangsu Shagang Group took control of the data center company over a three-year period beginning in 2016. The company has been flirting with a sale for over a year, talking to potential acquirers back in January 2021 for a $10-11 billion sale.
Blackstone, Brookfield Asset Management, DigitalBridge Group, Digital Realty, Equinix, Australian pension fund AustralianSuper, and NextDC & Macquarie Capital were all listed as potentially interested in acquiring at least part of the company, but have all seemingly missed out.
This week's report was the first time Gaw and Stonepeak have been linked to Global Switch.
Hong Kong-based Gaw has previously invested in data centers through a joint venture with Centrin in China, and has formed a company called Data Center First that is planning a 30MW data center in Batam, Indonesia. It has also announced investments and/or projects in Tokyo, South Korea, and Vietnam.
Stonepeak's data center investments include Cirion in Latin America (recently formed out of Stonepeak's acquisition of Lumen Technologies' Latin American operations); American Tower/Coresite and Cologix in the US; and Digital Edge in Asia.
2021 saw a number of major deals: KKR & GIP took CyrusOne private for $15bn, American Tower took over CoreSite for $10.1bn, and Blackstone picked up QTS for $10bn. 2022 has seen US firm Switch Inc. acquired by Digital Bridge for $11 billion.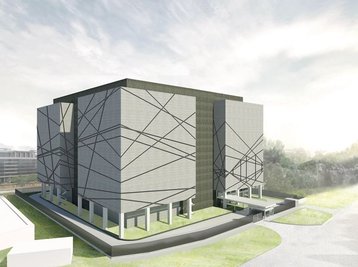 KKR and Tower Capital Asia added to AIMS suitor list
In Asia, Tower Capital Asia and KKR have been named as in the running to acquire Malaysian telco Time Dotcom's data center assets.
The Edge Markets reports that the Singaporean and US private investment firms are interested in acquiring Time's AIMS Data Centre unit. Founded in 2016, this would seemingly be Tower Capital's first data center investment.
Previous reports suggest DigitalBridge, I Squared Capital-owned BDx, Stonepeak-backed Digital Edge, Temasek Holdings' STT GDC, and Equinix Inc. are all potential bidders in the company, which could be valued at $500-600 million.
Backed by Malaysia's sovereign wealth fund Khazanah Nasional Bhd., Time Dotcom offers communications services. Bloomberg first reported the company was mulling a potential sale in March 2022.
AIMS DC offers colocation, managed services, and disaster recovery offerings from three data centers in Malaysia – one in Kuala Lumpur and two in Cyberjaya – as well as one in Bangkok, Thailand. On its website, the company lists plans for three more facilities in Vietnam.
In January, Aims acquired a 13-story office building in Kuala Lumpur. Time didn't detail its plans for the building, completed in 1992, beyond saying it plans to expand its operational facilities.