US data center company Switch is to be taken private in an $11 billion deal.
The company has entered into a definitive agreement with DigitalBridge Group and an affiliate of global infrastructure investor IFM Investors.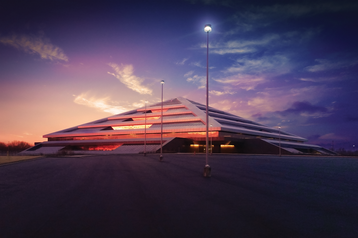 "Today's announcement is an important step towards our long-term vision for the growth and evolution of our company. Through this partnership we will be ideally positioned to continue to meet strong customer demand for Switch's environmentally sustainable Tier 5 data center infrastructure," said Switch Founder and CEO, Rob Roy.
"Following our expansion into a Fifth Prime campus last year, and with our plan to construct more than 11 million additional square feet of capacity through 2030, Switch's strategic position has never been stronger. The combination of our advanced data center infrastructure, significant expansion capacity in our land bank, and a new partnership with experienced digital infrastructure investors lays a strong foundation for Switch's continued industry leading growth."
Switch operates its large 'Prime' data center campuses in Reno, Las Vegas, Grand Rapids, and Atlanta. It is building a large data center in Texas, where it also bought Data Foundry for $420m.
The company also has an Edge business, teaming up with Dell to build Edge data centers at FedEx locations across the US.
Last year, Switch sold its stake in a European data center venture based on the designs of Switch's Tier IV Las Vegas facility. The Milan facility is now part of Stack Infrastructure.
The year before, it announced it would launch a security robotics business for the data center sector, but has quietly removed all reference to the project from its website. Representatives of Switch previously declined to comment to DCD about the status of the initiative, once pitched as a "stand-alone security platform."
"At DigitalBridge, we are building the world's leading global digital infrastructure investment platform, and this transaction allows us to partner with one of the industry's fastest growing and highest quality data center portfolios," Marc Ganzi, DigitalBridge CEO, said.
"Rob and his team share our vision for the future of communications infrastructure, making us the ideal partner to scale their business both domestically and internationally to meet the exponentially rising demand from large enterprise customers looking for mission critical digital infrastructure. We are also pleased to partner with IFM Investors, one of the world's leading institutional infrastructure investors, to execute this compelling transaction."
In 2021, investment group Colony Capital sold off most of its non-digital assets and rebranded as DigitalBridge. Under both brands, the company has aggressively acquired data center and digital infrastructure businesses, and raised billions for its investment fund.
The company owns DataBank, Scala Data Centers, Landmark Dividend LLC, PCCW's data centers, and has large stakes in Vantage Data Centers and AtlasEdge, to name but a few. This month, DigitalBridge acquired AMP Capital's global infrastructure equity investment management business.
DigitalBridge beat out a number of competitors for Switch, including Brookfield Asset Management.
In the last few years, the data center industry has become increasingly private. KKR & GIP took CyrusOne private for $15bn, American Tower took over CoreSite for $10.1bn, and Blackstone picked up QTS for $10bn in 2021 alone. This year, Global Switch is expected to go private for around $11bn.
Behind Digital Realty and Equinix, Switch was one of the largest remaining public data center firms - having gone public in 2017.