DigitalBridge has acquired AMP Capital's global infrastructure equity investment management business, taking over as investment manager for a number of digital infrastructure firms including Expedient.
The company last week announced an affiliate, DigitalBridge Investments, LLC has agreed to acquire AMP subsidiary Collimate Capital's international infrastructure equity business.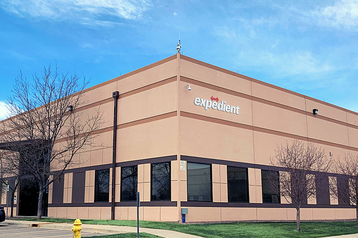 The transaction was valued at $328 million, comprising upfront payments for the management platform, fund sponsor investments, and retained performance fees, plus potential payments based on future performance targets. The deal is projected to close by end of year 2022.
AMP Capital's international infrastructure equity platform comprises four investment funds with $5.5 billion in assets under management. The funds include Global Infrastructure Fund I & II (GIF I, GIF II).
The funds have investments in a number of tower, fiber, and data center firms, including Swedish fiber to the home company VX Fiber, US dark fiber provider Everstream Solutions, tower firm Telecom Infrastructure Partners (TIP), and Expedient Data Centers.
AMP acquired Expedient in 2019, in a deal reportedly valued at more than $500 million. The company offers colocation space from 15 locations across the US.
"This transaction represents a unique opportunity to extend our leadership in digital investment management," said Marc Ganzi, CEO of DigitalBridge. "In addition to accelerating and scaling the growth of our platform, we are empowering a team of high-caliber investment professionals who share our commitment to delivering strong long-term returns for investors and have significant experience investing in the value-added mid-market infrastructure segment directly adjacent to our flagship equity business."
The newly acquired investment team will operate as a new, distinct business unit within DigitalBridge, focused on 'smaller, high-return mid-market investment opportunities.'
The news follows shortly after AMP announced plans to sell Collimate Capital's real estate and domestic infrastructure equity business to Australian real estate and asset management group Dexus Funds Management Ltd (Dexus).
"AMP and Collimate Capital have built outstanding private markets businesses in infrastructure and real estate over many years," said AMP Limited Chair, Debra Hazelton. "In selling these businesses to such respected specialists in DigitalBridge and Dexus, we are confident that the businesses' clients and the talented teams transferring with them will benefit."
AMP Chief Executive, Alexis George, added: "In DigitalBridge and Dexus we are confident we have found the right owners for both businesses. They are focused on delivering strong returns for Collimate Capital's clients and opportunities for our people. We expect both will add significant value through their scale, capability, and depth of talent, which our teams will complement."