Hong Kong real estate private equity firm Gaw Capital Partners is to develop a data center in Ho Chi Minh City, Vietnam.
The company this week announced it has completed the acquisition of 6,056 sqm (65,200 sq ft) of greenfield land located in Saigon Hi-Tech Park through a fund under its management. The company aims to develop a data center with a total floor area of 18,168 sqm (195,500 sq ft) and 20MW of capacity. The project is expected to be completed by 2024.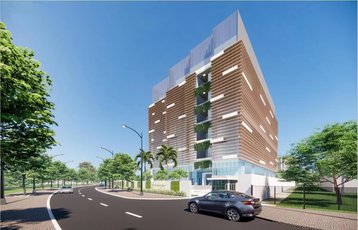 Kok Chye Ong, managing director – Head of IDC Platform, Asia (Ex-China) of Gaw Capital Partners, said: "Gaw Capital is delighted to have this unique opportunity to become one of the first IDC investors in Vietnam, offering an international hyperscale facility. Through the early entry into the market, it allows the firm to be well placed to serve the unmet demand in the market."
Ong said Gaw is aiming to be a leading data center investor in Vietnam, and will continue to look for new investment opportunities and partnerships in the country.
Local telcos Vittel and CMC Telecom have both recently launched new facilities in Ho Chi Minh City, while NTT is developing one in partnership with QD.Tek. Australian Edge firm Edge Centres is due to launch a small facility in the city soon.
Vo Sy Nhan, co-founder and CEO of Gaw NP Capital, added: "Vietnam is one of the fastest-growing regions in Southeast Asia exhibiting powerful macroeconomic trends and strong demand for internet data centers. Due to the impact of the Covid-19 pandemic, Vietnamese businesses are now more aware of the role of digital technology in their production and business activities, which will drive the growth of digital transformation and data usage. As the master developer, we are confident about the data center sector in Vietnam and look forward to seeing the completion of this IDC project, which is located in our integrated business park, by 2024."
Hong Kong-based Gaw has previously invested in data centers through a joint venture with Centrin in China, and has formed a company called Data Center First that is planning a 30MW data center in Batam, Indonesia. It is developing two data center buildings outside Tokyo, Japan, and recently invested in South Korea's Dreammark One.
Gaw NP Capital was established in 2019 as a partnership between Gaw Capital Partners and venture capital firm NP Capital Partners, focusing on real estate development and investment management activities in Vietnam.
More in Construction & Site Selection