Real estate private equity firm Gaw Capital Partners has acquired a building outside Tokyo, Japan it plans to turn into a data center.
The company announced this week that it had acquired the Fuchu Building located in Fuchu Intelligent Park in Fuchu City through a fund under its management. Terms of the deal were not disclosed.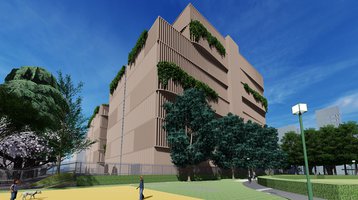 The property is adjacent to Meito Sangyo Building in Fuchu Intelligent Park, acquired by a fund under Gaw Capital's management in July 2021 that is being redeveloped into a carrier-neutral Tier III data center as Phase I.
The Fuchu Building will be demolished and redeveloped into Phase II of the data center. The newly-acquired site measures 5,479 sqm (59,000 sq ft) and will increase the campus size to 10,969 sqm (118,000 sq ft). Subject to final design, the IT capacity of the data centers is expected to reach 39MW (4,040 racks), with a total power capacity of 50MW.
"Gaw Capital is delighted to have our Internet data center (IDC) portfolio continue to grow in Japan with the transactions of these two projects completed," said Kok Chye Ong, managing director, head of IDC Platform, Asia (Ex-China) of Gaw Capital Partners. "Gaw Capital Partners sees its IDC development as part of a bigger story and will continue to make it a focus sector in the future."
Isabella Lo, managing director, head of Japan of Gaw Capital Partners, added: "The acquisition brings significant strategic value to the combined project as well as our Pan-Asia IDC platform, as the increased scale and expansion capacity is highly attractive to operators and hyperscale tenants. We see great opportunities in Japan's real estate market and look forward to exploring further opportunities across various property sectors in the country."
Hong Kong-based Gaw has previously invested in data centers through a joint venture with Centrin in China, and has formed a company called Data Center First that is planning a 30MW data center in Batam, Indonesia.