Real estate private equity firm Gaw Capital Partners has formed a joint-venture with data center developer and operator Centrin Data to acquire, develop, and operate a portfolio of hyperscale projects in China.
The Hong Kong-based private equity fund will provide its expertise on investment underwriting and transaction structuring, project development and management, and project financing, while the Chinese data center company will handle site sourcing, facility design, leasing, and operation.
Big city dreams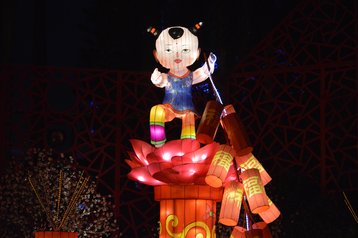 "We are delighted to be investing in this exceptional investment opportunity, given that China's total Internet traffic growth rate is expected to grow exponentially in the coming years due to the launch of 5G," Humbert Pang, managing principal and head of China for Gaw Capital Partners, said.
"The launch of the new data center fund reflects our confidence in data center assets in China."
The venture's first project will be in Huaqiao, part of Kunshan, Jiangsu, which is 40km away from Shanghai's city center. The data center is directly linked to Shanghai's 'National Level' Internet exchange point.
The Huaqiao data center is currently operational, consists of 6,400 data center racks, and is occupied by a 'top-tier Internet company.' A second phase expansion will increase the facility to 25,600 racks across a gross floor area of 300,000 sq m (3,230,000 sq ft) in the early 2020s.
"High barriers to entry and demand-supply imbalance makes [data centers] near tier-1 cities a very scarce asset," Pang continued. "In China, there is an abundant supply of data centers in relatively remote areas, but most of the demand comes from tier-1 and tier-2 cities along China's eastern coastal line."
In addition to the Huaqiao facility, Centrin also manages data centers in Beijing; Wuhan, Hubei Province; and Yantai, Shandong Province. Together, the four facilities host more than 20,000 operational data center racks with a further 55,000 racks under development. The company's biggest sector is government services.
Christina Gaw, managing principal and head of capital markets for Gaw Capital Partners, added: "We see significant opportunities in the [data center] sector, which is fast becoming a major theme in China as the country deepens its embrace of advanced technology."