China's data center industry was responsible for 99 million tonnes (109m US tons) of CO2 emissions in 2018, Greenpeace research found.
With facilities powered heavily by coal, that figure could rise to 163m tonnes (180m tons) by 2023. That year, total electricity consumption by Chinese data centers could exceed the whole of Australia's electricity consumption last year.
Coal country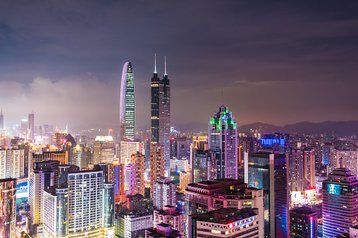 Research from Greenpeace East Asia and the North China Electric Power University found that the data center industry consumed 161TWh of electricity in 2018.
Most of the facilities - which spanned 150 million square meters (1.6bn sq ft) in 2017 - used energy from the grid, which is mostly fossil fuel based. In 2018, 73 percent of the power used by data centers came from coal.
Greenpeace's report envisions two potential scenarios between 2019 and 2023. Should renewable energy intake remain at 23 percent, CO2 emissions will rise to 163m tonnes - or, if the sector increases its renewable usage by seven percent, 16 million tonnes (17.6m tons) of carbon emissions could be avoided.
With most hyperscale data centers found clustered around areas with limited renewable investment, such as Beijing, Zhejiang and Jiangsu, the industry lags behind the national average renewable adoption rate of 26.5 percent.
"Power market reforms and rapid growth in wind and solar power have created unprecedented opportunities for China's Internet giants to procure clean energy," Greenpeace East Asia climate and energy campaigner Ye Ruiqi said.
"The data center sector can and should play a leading role in China's energy transition from heavy reliance on coal to renewable energy."
Greenpeace recommends that data center businesses set company-wide renewable energy targets and link them to internal key performance indicators. The group adds that they also should build an internal renewable energy team to lead the transition toward renewable energy from within.