Hong Kong-based real estate private equity firm Gaw Capital Partners has invested in South Korean data center company Dreammark One.
The company announced this week that it has entered into various agreements with South Korean private equity firm IMM Investment Corp. to make a strategic investment in Dreammark One through a fund under its management, and form a mutual strategic partnership to grow Dreamline Co.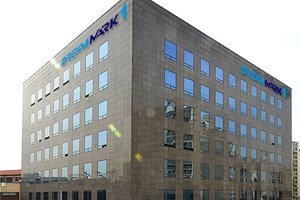 "We are delighted to have seized on this favorable investment in South Korea, which brings significant strategic value to our pan-Asia IDC platform," said Kok Chye Ong, Managing Director – Head of IDC Platform, Asia (Ex-China) of Gaw Capital Partners. "The surging demand for data centers in Asia Pacific continues to grow due to increased Internet usage driven by the pandemic, and we are committed to the principles of sustainable development of such centers through the application of ESG initiatives such as appropriate construction waste management, and renewable power sources exploration, that will further enhance our competitiveness in the data center sector."
Ong added that Gaw Capital will continue to look for new investment opportunities and partnerships in South Korea.
Established in 1997, Dreamline offers connectivity services via its country-wide fiber backbone. Its data center subsidiary, Dreammark One, was founded in 2016; it offers colocations services from a 1,200-rack, 10MW facility in Guro, Seoul. Dreammark One is also an investor in the upcoming Jukjeon Data Center project in eastern Seoul.
In a recent LinkedIn post, the company said it plans to build additional hyperscale-class data centers in 2024.
Dreamline acquired Dreammark One from department store franchise Shinsegae Group in August 2018. IMM acquired a controlling stake in Dreamline from Korea Investment Private Equity (KI PE) in 2020; KI PE had acquired the company in 2014.
Hong Kong-based Gaw has previously invested in data centers through a joint venture with Centrin in China, and has formed a company called Data Center First that is planning a 30MW data center in Batam, Indonesia. It is developing two data center buildings outside Tokyo, Japan.
More in Colocation & Wholesale