European data center operator Data4 has launched a new data center campus outside Warsaw in Poland.
"We are very pleased to announce the opening of our new campus in Poland, located in Jawczyce, near Warsaw!" the company said on LinkedIn this week.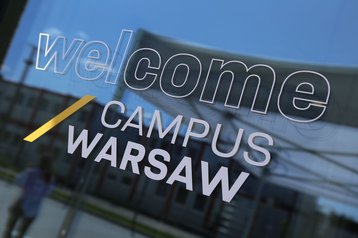 At full build-out, the four-hectare Warsaw campus will offer 60MW and 15,000 sqm across four buildings.
First announced in July 2021, Data4 broke ground on the €200 million ($237m) campus in January 2022. The first building was originally set to launch in Q1 2023.
Established in 2006 by Colony Capital (now DigitalBridge), the company was acquired by AXA Investment Managers for an undisclosed amount in 2018, before being acquired by Brookfield Infrastructure earlier this year for a deal estimated to be worth around $3.8bn.
Data4 currently operates around 30 data centers in France, Italy, Spain, and Luxembourg.
The company is also developing a former army barracks in Hanau, Germany, that could reach 200,000 sqm (2.1 million sq ft) and 180MW. This year also saw the company announce plans for a second Spanish campus outside Madrid and a third French campus outside Paris.
International operators including Equinix and Vantage, local players such as Netia, 3S, and Atman, and local telcos including Orange and T-Mobile all have facilities in and around Warsaw. US cloud providers Google, Microsoft, and AWS have a presence in the area - though the latter's is only a Local Zone.