Orange has opened a new data center in Warsaw, Poland.
The European telco's new Warsaw Data Hub facility contains four 400 sq m (4,305 sq ft) data halls that will host both the telco's network infrastructure as well as hosting services for customers.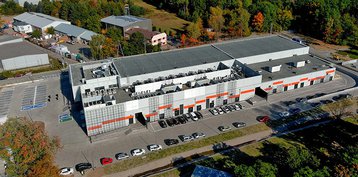 "For years, we have been consistently investing significant amounts in the development of our network and services in order to meet the growing needs of our clients," said Julien Ducarroz, president of Orange Polska. "Polish companies are increasingly willing to digitize, more and more often they choose cloud solutions. Warsaw Data Hub will significantly increase our collocation potential, and we can also expand this facility if necessary."
Construction on the new facility began last year with local firm Warbud as the general contractor. The facility uses a precision air-conditioning system in the N + 1 redundant system with independent chilled water lines, gas extinguishing system, and early smoke detection systems for fuel tanks and power generators, as well as a semi-solid heavy foam installation. The site uses laser and biometric technologies for security.
"The Warsaw Data Hub for Orange Polska is one of the most innovative facilities of this type in Poland, both in terms of the technologies used, security standards, and pro-ecological solutions," said Grzegorz Chudzik, member of the management board of Warbud SA. "Warbud designed and executed the facility in a flash of 14 months."
Last month Orange opened a new 1,236 square meters (13,300 sq ft) data center in Santander, Spain. 2021 has also seen the telco acquire a facility in Casablanca, Morocco, and form a new sovereign cloud joint venture with Capgemini to resell Microsoft services in France.