Orange Maroc has acquired EtixEverywhere Maroc, and with it a data center in Casablanca, Morocco.
As part of the deal, the Morocco arm of the French telco takes on the certified Tier III, 1MW facility to the south of the city. The terms of the deal were not disclosed.
Orange Expands, Etix focuses on hyperscale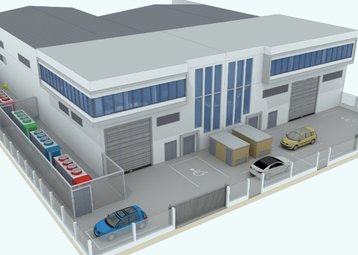 Brahim Sbai, vice-B2B president of Orange Maroc, said the deal helped the company contribute to the development of services IT for our customers as well as support companies with the advent of 5G and the requirements around data gravity and latency.
"The innovative design of Etix Everywhere data centers makes it possible to respond to these two challenges," he said.
Etix offers colocation services typically second-tier EMEA cities as well as Latin America and North Africa. The company opened the Casablanca facility – its first on the African continent – in 2015 and invested more than €3.5 million ($4.2 million) in the project. The carrier-neutral facility has three telecom operators at customers.
Etix has made a more recent push into hyperscale facilities since it was acquired by Vantage Data Centers in 2020. It bought five data center campuses across Europe as part of a $2 billion expansion in the wake of the Vantage acquisition.
Last year, Orange entered into a strategic partnership with Google Cloud to overhaul the telco's IT infrastructure and develop new cloud, cybersecurity, and Edge computing services.