Orange has opened a data center in Santander, Spain.
The European telco's new €4 million ($4.7m) facility measures 1,236 square meters (13,300 sq ft) and is located in the Candina Industrial Park the northern Cantabria region of the country.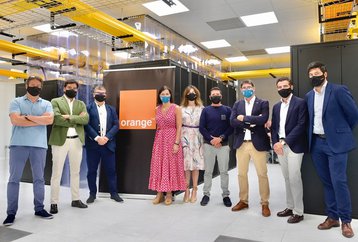 The facility, which will support the company's mobile, fixed, and television telephony services in the region, was inaugurated by the mayor of Santander, Gema Igual Ortiz.
"It is very good news for Santander that a company like Orange has decided to locate this important center in our city, occupying more than 1,200 square meters in the Polígono de Candina after an investment of €4 million," said mayor Ortiz.
"Opening centers like these confirms that companies are also betting on Santander as it is a comfortable city, well connected, and has the support of the City Council to carry out their projects with the maximum possible agility and all the facilities."
A version of this story appeared on our Spanish edition.