Irish telco Viatel has acquired the Irish cloud business of Sungard.
Viatel Technology Group this week announced the acquisition of Sungard Availability Services (Ireland) Limited.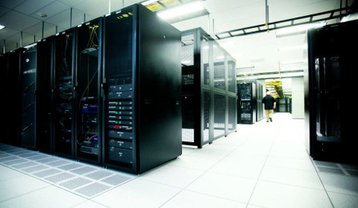 Terms were not disclosed, but the deal includes Sungard's customer base, cloud capabilities, and two Dublin data center facilities in Park West and Profile Park.
Viatel Technology Group CEO, Paul Rellis, said "Viatel is focused on executing a bold vision to deliver digital transformation with the greatest positive impact for our enterprise customer base globally. Sungard AS delivers innovative and critical services from bases in Ireland, the US, and India. We are excited to bring this global customer base, reach, influence, and expertise under the Viatel Technology Group umbrella, and we welcome the team to Viatel."
The Park West facility (D2), located on Beckett Way at the Park West Business Park, offers 2,550 sq ft (236 sqm) of raised floor space, while the Profile Park facility (DC3) spans 35,000 sq ft and offers 20,000 sq ft (1,850 sqm) of raised floor space.
Sungard also previously operated a third Irish facility (DC1) in Clonshaugh in the north of Dublin.
Mike Robinson, CEO of Sungard AS New Holdings LLC, said: "I am delighted that our customers serviced out of Ireland will continue to receive the great service they have come to expect from our Irish Team, all of whom will be joining Viatel. We wish both the Irish customers and our colleagues continued success under the leadership of Viatel. Over the years the team in Ireland has built a very strong partnership with customers and I am confident that will continue."
The deal is the latest chapter in the ongoing sell-off of Sungard assets. 2022 saw Sungard's UK, US, and Canadian operations all file for bankruptcy. Sungard's US unit filed for Chapter 11 bankruptcy in April 2022, three years after previously coming out of bankruptcy.
Among the issues listed were high leasing costs and underused space. CEO Michael Robinson also blamed the Covid-19 pandemic and the rising energy process.
365 announced it was acquiring eight US facilities in early August, while 11:11 announced plans to acquire Sungard's Cloud Managed Services business a few weeks later. Several remaining facilities in North America were set to be wound down.
After its own bankruptcy filing, most of Sungard's UK operation has been sold off to UK telco Daisy Group and MSP Redcentric.
At the time of the bankruptcy announcements, Sungard noted its operations in Ireland, France, India, Belgium, Luxembourg, and Poland were not impacted. However, it then said it was "evaluating options" for its international subsidiaries.
Earlier this year, European data center firm Penta Infra acquired Sungard's data center and colocation business in Paris, France. The three-building campus, located at 93 Cr des Petites Écuries and consisting of two data centers and a workplace facility, covers more than 16,000 sqm (172,000 sq ft) and reportedly has "significant opportunities" for expansion. Penta said the site will be developed into a 10MW data center.
Viatel said Patrick Morley, who leads the operations for Sungard AS EMEA, will support the latest transaction to aid the transition and continuity of services to existing Sungard AS customers.
He said: "Sungard AS serves an impressive range of national and international enterprise customers based out of Ireland. Our clients have been accustomed to exceptional service from a leading technology partner. I am delighted that our customers will continue to enjoy the same high quality of service and innovation within Viatel Technology Group."
Viatel was supported by AIB Capital Markets and Venture Legal Services in this deal.
Sungard still has facilities in Poland (Wroclaw) and India (Thane).