365 Data Centers is to acquire a majority of Sungard's US colocation and networking business.
This year saw Sungard's UK, US, and Canadian operations file for bankruptcy. Most of the UK operation has been sold off to UK telco Daisy Group and MSP Redcentric.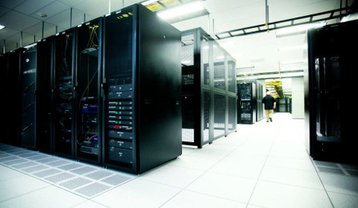 This week Sungard Availability Services (Sungard AS) announced that, subject to court approval, it has entered into an Asset Purchase Agreement with 365 DC.
Update: Bloomberg reports 365 has bid $52.5 million for the business.
The deal is subject to court approval and customary closing conditions, with the court hearing to approve the agreement scheduled for August 24, 2022. Sungard expects the transaction to close this fall.
Sungard operates 18 data centers and/or workplace recovery centers across the US totaling more than 3 million sq ft (278,700 sqm).
"We have been working hard to determine the best path forward for our business in a manner that meets the critical needs of our customers while strengthening our operating cost structure. The combination of 365 Data Centers and our US Colocation and Network business is an important next step in this process and presents an exciting opportunity in the marketplace with a growing, strong, reputable buyer who is committed to our customers," said Sungard CEO & President Michael K. Robinson.
Update: 365 said it is acquiring Sungards' data center facilities and customers in eight 'strategic edge markets' along with its US network infrastructure, routes, and customers; which eight locations weren't shared.
Funding for the transaction has already been secured from 365's existing equity owners, including Stonecourt Capital and the company's bank syndicate.
"This acquisition demonstrates 365 Data Centers' adherence to its network-centric colocation growth strategy," said Bob DeSantis, 365 Data Centers CEO. "We have already successfully doubled our business two times since inception in 2017 by acquiring, financing, integrating, and growing quality assets. We look forward to doing the same with the addition of the Sungard colocation and network portfolio, which will further enable us to provide quality services, grow our customer base, and deliver exceptional financial performance, all of which benefits our customers, employees, and investors."
Founded in 2002, 365 currently offers colocation services from 12 data centers across the US. The company was acquired by private investment firm Stonecourt Capital last year; Lumerity Capital and Longboat Advisors retained a minority stake. Chirisa Investments, Lumerity, and Longboat acquired 365 Data Centers in 2017. It has traditionally not been a very acquisition-focused company, averaging one to two facility purchases and sales per year.
Sungard said all of its businesses in North America are continuing to operate largely business as usual and meeting the needs of customers, and is continuing to evaluate potential sales or other restructuring alternatives with respect to its Cloud and Managed Services and Recovery Services.
The company operates four data centers/workplace recovery sites in Canada totaling more than 200,000 sq ft (18,580 sqm). A buyer for the Canadian business is either yet to be found or hasn't been publicly announced.
Sungard AS is advised in this matter by Akin Gump Strauss Hauer & Feld LLP, Jackson Walker LLP, Cassels Brock & Blackwell LLP, FTI Consulting, Inc., DH Capital, LLC and Houlihan Lokey Capital, Inc.