Sungard AS' UK unit is reportedly "unable to continue as a going concern" and some of its customers are being transferred to UK telecoms firm Daisy Group.
Sky News reports that Daisy founder and chairman Matthew Riley sealed a deal to transfer key Sungard clients to his company.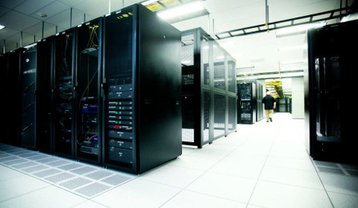 Terms of the deal were not disclosed, and neither Daisy nor Sungard have confirmed the news yet.
Sungard UK went into administration in March, blaming the insolvency on surging UK energy prices and landlords declining to reduce rent costs, following a loss of business after Covid-19. Its US and Canadian operations followed suit the following month for the second time in three years.
In a letter from the administrators at Teneo Restructuring, clients were informed that Sungard's workplace recovery sites were "unable to continue as a going concern and that the best outcome for customers at these sites would be for them to transition their services to facilities operated by Daisy Corporate Services Trading Limited".
"Daisy has significant expertise in the delivery of these services and is recognized as a market leader in the UK for business continuity and operational resilience," the letter said.
Sky reports that Teneo has advised Sungard clients to agree new contractual terms with Daisy within a month, after which the services provided by it would cease.
Sungard AS offers colocation and managed cloud services, with JP Morgan and the UK Home Office among its customers. It operates or occupies space in seven facilities across the UK and Ireland, and also has a number of workplace recovery centers across the region.
The US parent company entered into Chapter 11 bankruptcy in early 2019 as debt hit $1.4 billion against assets of $496 million. It restructured, with creditors taking control of the company, and reducing $800m in debt.
Daisy was founded in 2001, providing cloud, cybersecurity, disaster recovery, broadband, voice, and other communications services from 12 facilities across the UK.
Earlier this year Daisy acquired telecoms firm XLN Telecom for a reported £210 million ($260m). Last year it bought Premier Choice Telecom and sold off its Digital Wholesale Solutions unit.
Update: The administrators, Teneo Financial Advisory, told the Reg that some Sungard customers will be transferred to Daisy Corporate Services, and it is not clear how many are included in this arrangement.
"The Joint Administrators confirm that they have signed an exclusivity agreement with Daisy Corporate Services Trading Limited to facilitate the transfer of customers from 10 Sungard Workplace facilities. All affected customers have been contacted and recommended to engage with Daisy to ensure continuity of service," Teneo said.
Teneo said that Sungard expects to continue to operate its Workplace facilities for a short period to facilitate the migration of customers, while customers at other Sungard data centers are not affected by this agreement.