European data center firm Penta Infra has acquired Sungard's data center and colocation business in Paris, France.
The company this week announced it had acquired the data center campus in the Lognes area of the French capital. Terms of the deal were not disclosed.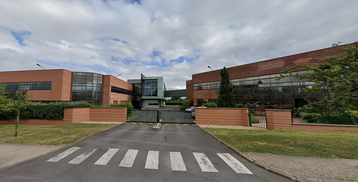 Penta Infra said it will also acquire the colocation business and continue to deliver data center services 'to the majority' of the existing client base.
The three-building campus, located at 93 Cr des Petites Écuries and consisting of two data centers and a workplace facility, covers more than 16,000 sqm (172,000 sq ft) and reportedly has "significant opportunities" for expansion. Penta said the site will be developed into a 10MW data center.
Patrick van der Wilt, Chief Commercial Officer at Penta Infra, said: "We are very excited to announce that we're expanding our footprint into France, one of the leading European markets. Acquisition of the Lognes data center campus is a new chapter in our ambition to increase our data center footprint in Europe. The high-profile customer base, a dense partner ecosystem that provides a wide range of connectivity and public cloud options, combined with the ability to scale on the Lognes campus positions Penta Infra well for developing our business in Europe by serving both national and international clients."
Sungard has signed a service contract with Penta Infra for continued use of the data center capacity and will remain on site as a partner in delivering managed hosting and other availability services for a 'specific set' of existing clients.
2022 saw Sungard's UK, US, and Canadian operations all file for bankruptcy. Sungard's US unit filed for Chapter 11 bankruptcy in April 2022, three years after coming out of bankruptcy. Among the issues listed were high leasing costs and underused space. CEO Michael Robinson also blamed the Covid-19 pandemic and the rising energy process.
365 announced it was acquiring eight US facilities in early August, while 11:11 announced plans to acquire Sungard's Cloud Managed Services business a few weeks later. Bloomberg reported that 365 bid $52.5 million for the business. After its own bankruptcy filing, most of Sungard's UK operation has been sold off to UK telco Daisy Group and MSP Redcentric.
At the time of the bankruptcy announcements, the company noted its operations in Ireland, France, India, Belgium, Luxembourg, and Poland were not impacted. As well as the France site, Sungard operates data centers in Ireland (Dublin), Poland (Wroclaw), and India (Thane).
The company hasn't made any public announcement about the France sale.
Founded in 2015, Amsterdam-based Penta is a private equity fund focused on European data centers with 10 facilities in the Netherlands, Germany, and Denmark. This latest acquisition is the company's first move into France.
In Germany, it has facilities in Leipzig, Berlin (2), Düsseldorf, Cologne, and Hamburg currently totaling 21MW, and has more in development in Munich and Hamburg. It owns three data centers in the Netherlands in Geleen and Leeuwarden (2) totaling 2MW, and has a single 2MW facility in Copenhagen, Denmark.
Penta Infra acquired the data center in Hamburg in May 2021, and in June the company acquired a Sentia data center outside Copenhagen. It acquired the two Leeuwarden facilities after buying DataCenter Fryslân in 2020.