Data center provider Penta Infra has bought a data center from IT services firm Sentia outside Copenhagen, Denmark.
Sentia acquired the data center in Smedeland, Glostrup in 2016 and from there operates its own Sentia Cloud. The company said it was selling the facility to focus on delivering services to customers and free up resources. Teams of the deal were not disclosed.
"Operating a data center is not Sentia's core business. Therefore, we have decided to divest this line of business and forge a partnership with Penta Infra, who has the right capabilities for and focus on running a data center," Jakob Høholdt, MD of Sentia Denmark, said.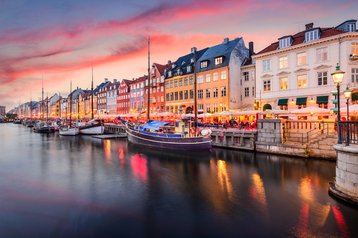 Penta Infra operates data centers in the Netherlands and Germany and this acquisition sees the company move into the Danish market. The company said it plans to make further moves into the Nordics in future.
"We are proud of Sentia's confidence in Penta to run this mission-critical facility. For Penta, this acquisition perfectly fits our strategy in expanding our European service offering to Denmark and adds another site to our existing edge facilities in Germany and the Netherlands," said Alex Bakker, Partner and Founder at Penta Infra.
"Entering a new market in the Nordics is the next step in Penta's strategy in the creation of a European data center network. We consider Copenhagen as [an] upcoming European hub, from where further expansion in the region will be supported. We will invest in the data center in order to meet the increasing market requirements and to anticipate increasing market demand."