Microsoft has signed a memorandum of understanding with Danish power company Ørsted and startup Aker Carbon Capture to help remove CO2.
The companies will explore ways to use bioenergy with carbon capture and storage (BECCS) to help Microsoft reach its carbon negative goals.
Click here to download and read DCD's latest sustainability supplement
A small step towards a better future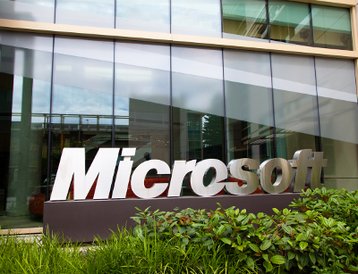 The three firms will "explore the possibility" of jointly developing a negative-emissions project at one of Ørsted's biomass plants in Denmark.
They will look at how to jointly accelerate the development of a biogenic carbon capture project, and they will lobby for policies that create negative emission frameworks in European countries. Finally, they will also try to use Microsoft's digital tools with the project.
"Carbon capture will most likely be an important part of the green transition," Ole Thomsen, senior vice-president at Ørsted, said.
"We see opportunities for capturing the carbon at some of our biomass-fired heat and power plants and either store it underground to achieve negative emissions or use the carbon to produce green fuels in Power-to-X facilities."
Microsoft plans to remove all of its lifetime carbon emissions by 2050. But a 2021 study by the company found that natural solutions were still the cheapest and most effective way of capturing carbon.
"Partnership across sectors and digital innovation are key in the fight against climate change," said Nana Bule, general manager at Microsoft Denmark and Iceland.
"The plan to achieve the Danish ambition of 70 percent carbon reduction by 2030 relies in part on CCS at scale, and we're excited to support this alongside Orsted and Aker Carbon Capture."