Sungard Availability Services (Sungard AS) has completed its asset sell-off after declaring bankruptcy earlier this year.
The company this week announced the successful completion of the previously announced Asset Purchase Agreements (APAs) with 11:11 Systems (11:11) and 365 Data Centers (365).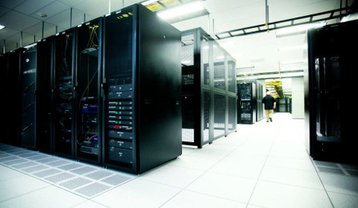 Managed service provider 11:11 has acquired Sungard AS' North American Recovery Services (RS) business, as well as its North American Cloud and Managed Services (CMS) business and Consulting business. 11:11 will operate essentially all of Sungard AS' IT systems and provide services back to 365 and Sungard AS, and operate four data centers previously part of Sungard AS.
365 acquired the majority of Sungard AS' U.S.-based Colocation and Network Services business, with eight data centers including network assets, becoming part of the 365 portfolio.
The companies said 'approximately 90 percent' of Sungard AS' employees in North America and India will transition to 11:11 or 365 in connection with the transactions.
Sungard AS said it will now "pivot to the winddown" of its remaining US-based assets, which includes four North American data center facilities not included in any of the other transactions. The company said it is continuing to evaluate options for its remaining international subsidiaries in Europe.
"While restructuring and operating all or some of the business was one of the options we evaluated, we believe – as did our Board and investors – that the sale of the assets was the right decision for all stakeholders, including our customers that have continued to rely on us. For our employees, I'm pleased to say that almost the entire Sungard AS team in North America and India will transition to 11:11 and 365. Together, they will continue to build on the value that we've created and delivered for customers, while joining two innovative and growing companies," said Michael K. Robinson, CEO and President of Sungard Availability Services. "Our customers can have confidence knowing they will work with many of the team members that support them today, and will do so with the same systems, tools, and processes."
Sungard AS was advised by Akin Gump Strauss Hauer & Feld LLP, Jackson Walker LLP, Cassels Brock & Blackwell LLP, FTI Consulting, Inc., DH Capital, LLC, and Houlihan Lokey Capital, Inc.
This year saw Sungard's UK, US, and Canadian operations all file for bankruptcy. Sungard's US unit filed for Chapter 11 bankruptcy in April 2022, three years after coming out of bankruptcy. Among the issues listed were high leasing costs and underused space. CEO Michael Robinson also blamed the Covid-19 pandemic and the rising energy process.
365 announced it was acquiring eight facilities in early August, while 11:11 announced plans to acquire Sungard's Cloud Managed Services business a few weeks later. Bloomberg reported that 365 bid $52.5 million for the business. The company has taken over facilities in Alpharetta (GA), Aurora (CO), Carlstadt (NJ), Marlborough (MA), Philadelphia-Downtown (PA), Rancho Cordova (CA), Richardson (TX), and Smyrna (GA).
"365 has experienced tremendous internal and external growth since its inception in 2017, having now doubled the business three times. This acquisition strategically increases and enhances 365 Data Centers' market footprint, customer base, data center, and network facilities, technical and professional skill set, and revenue and cash flow, all of which benefit our customers, employees, and investors" said 365 Data Centers CEO, Bob DeSantis. "We are now focused on quickly integrating these businesses into the 365 Data Centers platform in a seamless manner for our newly acquired customers. By closely collaborating with 100 new customer-focused employees that have joined the 365 Team from Sungard, we are already providing our new customers with continuity of service and support."
The company's existing equity owners and 365's lending syndicate, comprised of TD Securities, which served as lead left arranger, and ING Capital LLC, Regions Capital Markets, a division of Regions Bank, and CIT, a division of First Citizens Bank, all serving as joint lead arrangers, funded the transaction.
After its own bankruptcy filing, most of Sungard's UK operation has been sold off to UK telco Daisy Group and MSP Redcentric.
Sungard's closure marks the end of one of the pioneers of the data center industry. The original SunGard was founded in 1978 s as the computer services division of the Sun Oil Company and spun off in 1983 to provide disaster recovery services. Sungard Availability Services was spun out of the wider company in 2014, with the original parent gradually sold off unit by unit.