Microsoft plans to cut thousands of jobs, including amongst its engineering team.
Last year the company laid off less than one percent of its staff, but Sky News reports as many as five percent of its employees - roughly 11,000 jobs.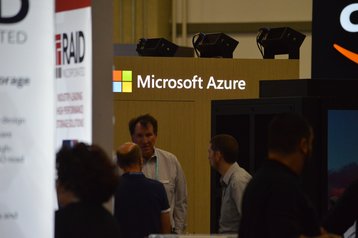 Bloomberg reports that those cuts will also impact a number of engineering divisions on Wednesday, while Insider reports that its recruiting staff could be cut by as much as a third.
Microsoft has been slower than other tech companies to lay off large numbers of its staff as the economy has slowed and tech share prices have fallen dramatically.
Last year, Meta laid off 13 percent of its total workforce, while Amazon is in the midst of laying off thousands. Companies like Twitter, Intel, Micron, GlobalFoundries, Salesforce, and Oracle have also enacted large cuts.
As well as wider cuts, a number of high-profile executives have also left Microsoft Azure over the past year.
In July last year, Microsoft's vice president of Cloud Infrastructure Lease and M&A left to become the president of GLP's global data center business.
The month before Azure's corporate VP and head of global infrastructure, Tom Keane, left to "take the next step in my career to build on the world's computer" after 21 years at Microsoft.
A week later, the vice president of global data center construction at Microsoft joined Meta, although he had actually left a year before due to non-compete agreements.
A few days later, Azure's IoT corporate vice president 'retired,' but hinted that he was still open to another job.
Cortana co-creator Ed Doran left Microsoft this August after 13 years, and soon joined Google.