Chipmaker Micron will lay off about 10 percent of its workforce in 2023, and pause bonuses for those remaining.
It hopes to offer voluntary redundancies to some of the people leaving. A recent SEC filing notes that the company has about 48,000 employees.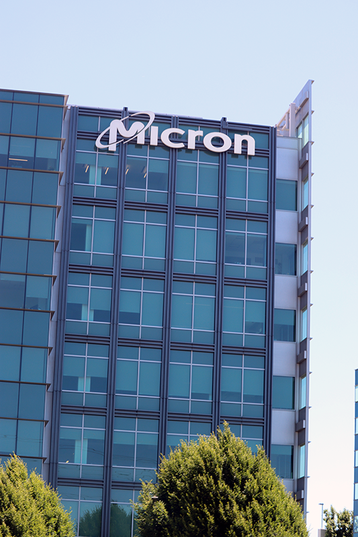 It expects the costs of the layoffs and redundancies, as well as other cost-cutting measures, to reach $30 million.
"On December 21, 2022, we announced a restructure plan in response to challenging industry conditions," the company said in an SEC filing.
"Under the restructure plan, we expect to reduce our headcount by approximately 10 percent over calendar year 2023, through a combination of voluntary attrition and personnel reductions."
In its latest quarterly earnings report, the company missed analyst estimates for both earnings and revenue, as it warned of a larger loss than expected.
Company president and CEO Sanjay Mehrotra said that the "industry is experiencing the most severe imbalance between supply and demand in both DRAM and NAND in the last 13 years."
The company hopes that the market oversupply will ease over the course of 2023 as customer stockpiles are used up, new CPUs are launched, and China's economy reopens.
"In data center, we expect cloud demand for memory in 2023 to grow well below the historical trend due to the significant impact of inventory reductions at key customers," Mehrotra said.
"End demand at cloud customers is not immune to macroeconomic challenges but should strengthen once the economic environment improves."
Mehrotra is hopeful that data center customers will embrace DDR5, and forecasts the company's Micron D5 "bit shipments to become more meaningful in the second half of calendar 2023, with crossover expected in mid-calendar 2024."