Ed Doran has left Microsoft to become a chief of staff at Google.
DCD first reported on his departure from the company's research division last month, when his next role was not yet known. Doran is best known for co-founding the Cortana project, Microsoft's unsuccessful cloud-based virtual assistant.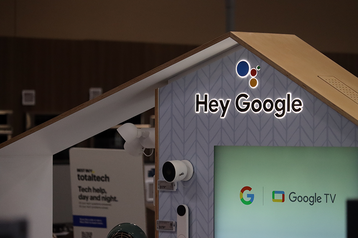 Doran said that, while at Microsoft for more than 13 years, he cofounded four separate billion-dollar product new projects/businesses, lead planning for the original design of Surface & Studio, and led development of a new AI incubation portfolio.
"I'm joining an outstanding team at Google today," Doran said on LinkedIn.
"I could not be more thrilled, humbled, and excited to meet everyone, contribute to our goals, and help make the world a better place."
What sector Doran will be working on was not disclosed. Google has numerous chiefs of staff, operating in different fields.
Doran's departure comes as several senior employees leave Microsoft, in particular at Microsoft Azure.
In July, Microsoft's vice president of Cloud Infrastructure Lease and M&A left to become the president of GLP's global data center business.
The month before Azure's corporate VP and head of global infrastructure, Tom Keane, left to "take the next step in my career to build on the world's computer" after 21 years at Microsoft.
A week later, the vice president of global data center construction at Microsoft joined Meta, although he had actually left a year before due to non-compete agreements.
A few days later, Azure's IoT corporate vice president 'retired,' but hinted that he was still open to another job.