One of the heads of Microsoft Research has left the company after 13 years.
Ed Doran was the technical advisor and senior director of product management at the research division, managing multiple teams. He is best known for co-founding the Cortana project, Microsoft's cloud-based virtual assistant that ultimately failed to compete with Siri, Alexa, and Google Assistant. Update: Doran has joined Google.
Doran joins several other high-profile departures from Microsoft in recent months.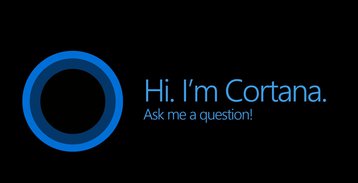 "We are living in a time of significant change and opportunity," Doran said in a LinkedIn post. "In that light, I have decided to step away from Microsoft Research and Microsoft to take on a few new challenges. I am honored by my time at MSR & MSFT, inspired by our work, and committed to the diverse and talented communities we built together. We are a vibrant, connected, and supportive ecosystem.
"I'll be taking a short break, then on to new things. Be safe, be kind, and stay tuned."
Doran said that, while at Microsoft, he cofounded four separate billion-dollar product new projects/businesses, lead planning for the original design of Surface & Studio, and led development of a new AI incubation portfolio.
For the past year and three months, he was also a Microsoft Startup Mentor.
In addition, Doran is a board member of The Future of Work in the Age of Automation (NSF Research) Industry Advisory Board, as well as a board member of the Mobility Innovation Center at the University of Washington, and a startup mentor at SXSW.
Prior to his 13 years at Microsoft, he was the senior director of insight strategy at Yahoo.
His departure comes amid a time of turnover among Microsoft's senior ranks, in particular among Microsoft Azure.
In July, Microsoft's vice president of Cloud Infrastructure Lease and M&A left to become the president of GLP's global data center business.
The month before Azure's corporate VP and head of global infrastructure, Tom Keane, left to "take the next step in my career to build on the world's computer" after 21 years at Microsoft.
A week later, the vice president of global data center construction at Microsoft joined Meta, although he had actually left a year before due to non-compete agreements.
A few days later, Azure's IoT corporate vice president 'retired,' but hinted that he was still open to another job.
In June, a source at Microsoft told DCD to expect a number of departures at Azure in the coming months.