Semiconductor designer and manufacturer Intel plans major layoffs and spending cuts as its internal issues are compounded by a slowing global economy.
Revenues fell 20 percent year-over-year in the last quarter, while net profit fell by 85 percent.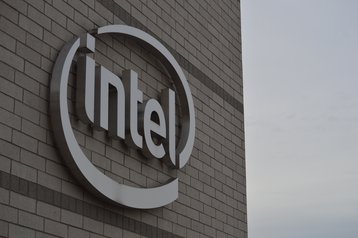 Other than its networks and Edge division, which grew in revenue by 14 percent to $2.3 billion, revenue fell across the board.
PC processors dropped by 17 percent to $8.1bn, its relatively new chip foundry business dropped two percent to $171 million, and its servers and AI chips fell 27 percent to $4.2bn.
But CEO Pat Gelsinger tried to pitch its server chips as a positive sector, saying that its upcoming 4th Generation Xeon Scalable chips "will be our fastest ever Xeon to a million units."
The next three generations of Xeon server products are all on target, he claimed, and are "making very good milestones." The 4th Gen 'Sapphire Rapids' had been repeatedly delayed due to technical issues.
Irrespective of the economic slowdown, Intel's server business has faced pressure from a resurgent AMD, which has eaten at its once-near-monopoly market share.
Intel commanded an 86.1 percent presence in the x86 server chip market in the second quarter, down from 90.5 percent in the year before - and well down from highs of 98 percent.
With both internal and external pressures cutting into sales and profit, Intel said that it would cut costs by $3 billion in fiscal 2023, and up to $10bn by 2025.
"These savings will be realized through multiple initiatives to optimize the business, including portfolio cuts, right-sizing of our support organizations, more stringent cost controls in all aspects of our spending and improved sales and marketing efficiency," David Zinsner, chief financial officer at Intel, said during an earnings call.
Speaking to Barron's, Zinsner said there would be a "meaningful number" of job losses, echoing earlier reports that the company could be set to fire thousands of employees.