Google has opened a new data center in Singapore.
"We announced our first data center in Singapore in 2011, our second in 2015 and we recently hit another important milestone - with our third data center facility completed and in operation in Jurong," the company said this week. "Put together, our data centers represent a long-term investment in Singapore of US$850 million."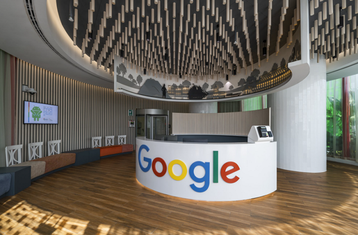 The facility has been in development since 2018 and was originally expected to go live in 2020. The search giant didn't share specifications of the new facility, but previously said it was to be built on a plot of land the size of the first and second centers – 2.5 hectares and 2 hectares respectively – combined, and located close by to those facilities.
After breaking ground in 2011, the company's first data center in Singapore went live in late 2013. Ground was broken on a second facility in 2015, which came online around 2017. Google opened its Singapore GCP cloud region in 2017 and was the company's first in Southeast Asia.
"The commitments we are making today, including the completion of our third data center facility, reflect our confidence in Singapore's technology leadership for the region and the world," said Scott Beaumont, president of Google Asia-Pacific.
The new facility comes online just as a moratorium on new developments in Singapore is coming to an end.
A temporary pause in data center development was introduced in 2019. No new data centers were allowed, but existing projects and already-authorized expansions were allowed to be completed. However, Singapore's Minister for Trade and Industry announced in January 2022 that the moratorium would shortly be lifted, but with specific limitations to make growth sustainable.
In July, the country's Infocomm Media Development Authority (IMDA) and Economic Development Board (EDB) have launched a pilot scheme for new applications, with the aim of allowing the "calibrated and sustainable growth" of data centers in Singapore.
2022 has seen Google launch GCP regions in Milan, Italy; Madrid, Spain; Columbus, Ohio; and Dallas, Texas. It has also broken ground on data centers in Columbus, Ohio; and Omaha, Nebraska. The company has acquired land in Hamina, Finland; Groningen, the Netherlands; and Kansas City's Northland. It also announced plans for its first cloud region in Mexico.