Google has broken ground on its new data center in Columbus, Ohio, set on the site of a former snake oil farm.
Google proposed the $300 million, 150,000 square foot (14,000 sqm) data center at Hartman's Farm last year. At the time, it operated through the shell company Magellan Enterprises LLC, hiding its identity as it negotiated more than $54 million in tax breaks.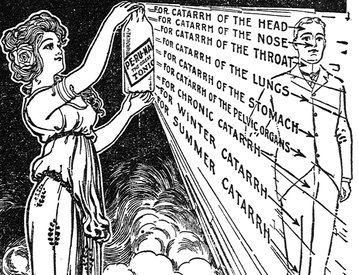 The Columbus Dispatch reports work has already begun on the new data center, ahead of schedule.
Quinten Harris, deputy director of jobs and economic development for the city's Department of Development, said this month that crews have cleared the site and are slightly ahead of their construction schedule.
"They were planning to be in the ground by June of this year," Harris said. "They probably got started a couple of months in advance of that."
The data center is expected to be completed by the end of 2025 and will employ 20 people, according to Harris.
The facility is being built on the site of a former snake oil farm. Hartman's farm was once the largest operating farm in the US, where owner Doctor Samuel B. Hartman grew grapes for his 'miracle cure' medicine known as Peruna during the late 1800s and early 1900s. It was also used as a dairy farm, and Native American burial mounds have also been discovered on the site.
One of many 'patent medicines' in the market at the time, Peruna was marketed as a cure and prevention against catarrhal disease (congestion). In 1902, Doctor Hartman claimed that half of the human illnesses are catarrhal in nature, and that Peruna cured all forms of catarrh.
The plan to build on the historical site drew opposition from neighbors and the preservation group Columbus Landmarks.
"One of the things with historic properties that people fail to realize is that it's not just the buildings," said Susan Keeny, preservation director at Columbus Landmarks. "It includes the site, landscape and significant features. We're in an era where farmland is rapidly diminishing."
Google has reportedly agreed to a Good Neighbor Agreement with the Far South Columbus Area Commission to preserve about one-third of the 496 acres of old farmland as green space.
Google is investing heavily in the area. The company broke ground on its $600 million data center campus in New Albany area of Columbus in 2019, and subsequently announced plans to invest an additional $1 billion to expand the site. It has also bought land in Lancaster. The search giant launched a Columbus cloud region earlier this year.
Amazon is also investing heavily in Columbus, while Meta also has a campus in the area.