Developers are proposing to build a data center on the site of Hartman Farm in Columbus, Ohio.
According to BizJournal, Columbus City Council is considering economic incentives for the as-yet-unnamed data center company that would create a combined 150 jobs and draw $300 million in investment on the 500 acre site, used in the 1800s to produce grapes for a 'miracle cure.'
The development is being proposed by a company operating under the name Magellan Enterprises LLC alongside the site's current owners PFK Company II, LLC. The project would open in late 2025.
The City Council is reportedly considering a 15-year abatement of property taxes on the project, which would invest $150 million in construction and $150 million in equipment. The operator would also make annual payments of $600,000 to Hamilton Local School District in lieu of its share of property tax.
Mystery company plans data center on miracle cure farm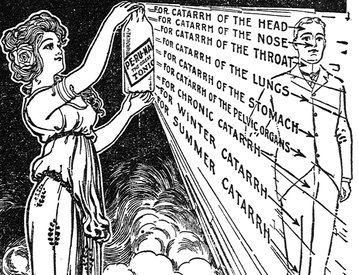 It is unclear which data center company is behind the proposals. Magellan Enterprises LLC a shell company registered through Delaware-based business, legal, and financial services provider Corporation Service Company. CSC has previously been involved with a number of data center firms looking to obfuscate their involvement in projects.
Applications to rezone the farmland for industrial uses were filed last year, upsetting locals concerned about the impact on the local scenery and losing a site of local historical importance.
"By rezoning this land, the Commission appears to be attempting to pave the way for a deal that will fill the City's coffers," said local resident Greg Woske in an open letter, adding visions for the future of Hartman Farms and Spangler Hill were "shattered" by the rezoning approval. A Facebook group and website dedicated to saving the site is also encouraging residents to write to local politicians stating their opposition to the development.
Hartman's farm was once the largest operating farm in the US, where owner Doctor Samuel B. Hartman grew grapes for his 'miracle cure' medicine known as Peruna during the late 1800s and early 1900s. It was also used as a dairy farm, and Native American burial mounds have also been discovered on the site.
One of many 'patent medicines' in the market at the time, Peruna was marketed as a cure and prevention against catarrhal disease (congestion). In 1902, Doctor Hartman claimed that half of the human illnesses are catarrh in nature, and that Peruna cures all forms of catarrh.
In 1906, journalist, Samuel Hopkins Adams wrote in Collier's Weekly that Peruna and other patent medicines are frauds, and potentially harmful to patients' health due to its 28 percent alcohol content. Investigations and exposés against such patent medicines led to the first Pure Food and Drug Act being passed in 1906.
Doctor Hartman died in 1918, of acute indigestion.