Amazon Web Services (AWS) is planning to build a third data center campus in Hilliard, Ohio
David Meadows, the city's economic development director, told BizJournal the tech giant plans to begin construction on a new campus on 151 acres around 4120 Scioto Darby Road, near I-270.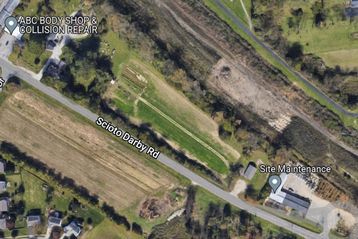 This is in addition to the previously announced campus planned for a 104-acre site between Cosgray and Leppert roads. Amazon acquired that plot around October 2020 for around $14.5 million and was set to begin construction in late 2021.
However, Meadows said there was a delay because the city had to get the infrastructure right while Amazon established its fiber optic network.
Meadows said the third site was always planned, but Amazon wanted to expedite the construction process because of high demand for cloud services. Amazon purchased the land on Scioto Darby Road for $15.29 million in January 2021, according to Franklin County records.
AWS opened its first Ohio Cloud region in 2016. Located at 5109 Hayden Run, the cloud company's first Hilliard facility began construction in 2015; construction started on its third building in November 2019. Meadows said the company is currently wrapping up construction on the fifth and final building there.
The company is also developing another Ohio campus on the other side of Columbus in New Albany.
More in Cloud & Hyperscale