Amazon Web Services plans to build a $400 million, 170,000 square foot data center in New Albany International Business Park, Ohio.
The facility, set on a 100-acre site, will join an existing facility in New Albany at 2570 Beech Road NW, as well as a second data center currently under construction. AWS has a permit to build a third site spanning 157,000 square feet, should it wish.
The company also operates data centers in the nearby cities of Dublin and Hilliard.
Giving Amazon a break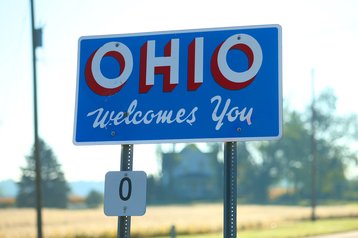 The project, revealed in a city fact sheet, is expected to create 35 jobs, with a minimum annual payroll of $2,450,000, according to the report.
In return for the investment, New Albany City Council approved a 15-year, 100 percent property tax abatement for the new site.
During the tax-abatement period, the Johnstown-Monroe and Licking Heights school districts will receive a combined $125,000 from the project.
"Licking County is just red-hot and everybody wants to locate here," State Senator Jay Hottinger, R-Newark, told Newark Advocate.
"We said this would happen when (Ohio) 161 was widened. I think it will eventually play a role for the entire county and counties to our east."
The area is also home to upcoming data centers from Facebook and Google, with the search engine giant officially breaking ground on its $600m facility earlier this month.
"New Albany has a strong track record of attracting and retaining a high caliber of businesses and technological companies," New Albany Mayor Sloan Spalding said at the time. "Google's data center is another example of this and we are thrilled to have them join our community."
Ahead of the groundbreaking, the advertising company negotiated a 100 percent, 15-year data center sales tax exemption.