Amazon is planning to pump $800 million into a proposed data center in Argentina, Bloomberg reports.
The new data center will be based in the the port city of Bahía Blanca, Buenos Aires province, with the tech giant planning to invest the huge multi-million dollar sum over the next 10 years.Amazon's project is still in the planning stage and is subject to change.
Attractive taxes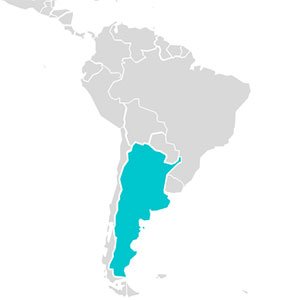 According to Bloomberg, the project comes after the Argentine government passed the Knowledge Economy Law earlier this year - promising generous taxes for tech firms moving into the country.
Amazon Web Services (AWS) will now be eligible to pay just 15 percent income tax - down from 35 percent - along with cheaper labor costs.
The law was made with advice from entrepreneurs and industry professionals hoping it would generate $15 billion for the economy and double the tech sector workforce.
This comes as Argentina is experiencing a massive sector increase in the "knowledge" industry.
The country's Ministry for Manufacturing reported tech sector growth in 2017 of over 70 percent as compared with just 12 percent for the rest of the economy.
In an interview with analysis firm, Nearshore Americas, Buenos Aires lawyer Alejandro H. Ramírez, a partner at Highton, Marinelli & Ramírez, said the law is an extension of the country's 2004 Software Law, updating the legislation to cover the likes of robotics, artificial intelligence and outsourcing.
"We consider the new law to be a major move forward, and it will have a notable impact on the industry," said Ramírez. "That law needed to be updated, and this is therefore a major step forward as it is for the long term and is not a short-term measure.
"Argentina has a lot of talent and entrepreneurs, and there are many examples of big ideas coming out of the country, but the country needs venture capital investment, as there is still no culture of investing in startups in Argentina."
The initial proposals were part of a contest between Argentina and Chile to win AWS' custom. The new legislation is reckoned to be a major factor in winning over Amazon.
A date for the new facility's construction has yet to be announced.