Google has announced a cloud region in Milan working with Italian telco TIM.
The europe-west8 region is Google's first region in Italy, and will be followed by a second planned in Turin in the next few months. Google predicts they will generate up to €3.3 billion and support up to 65,000 new jobs in Piedmont and Lombardy by 2025, it said in its blog announcement.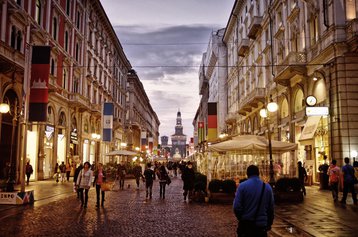 AWS and Microsoft seem to have got their cloud regions into Italy sooner, however,
Digital recovery
"The addition of two Italian cloud regions, starting with Milan, is not only part of our commitment to aid in the digital recovery of Italy but to continue expanding our digital footprint," said Babio Fregi, country manager Italy, in the announcement. "Built in collaboration with Telecom Italia (TIM), the new Milan region aims to provide innovative public, private, and hybrid cloud services to help Italian companies of all sizes and across all industries accelerate digital transformation."
Google now has 34 regions and 103 zones in more than 200 countries.
The company says an Italian cloud will support the digitization of companies, public administrations and private citizens, and enable local organizations to meet privacy requirements by storing data locally.
The new region will have three cloud zones and support services including Compute Engine, Kubernetes Engine, Cloud Storage, Persistent Disk, CloudSQL, and Cloud Identity. As well as controls on data residency, customers will get default encryption, organizational policies, and service controls.
As is often the case in public cloud, Google is playing catch up here, and appears to be two years behind its rivals. Amazon Web Services (AWS) opened its Italian region in 2020, and Microsoft invested $1.5 billion in an Italian region in the same year.