Singapore appears to have lifted its moratorium on new data center projects, according to a statement by the Trade and Industry Minister this week - but new data centers will have to meet certain conditions.
Data centers contribute to Singapore's growth, but must be sustainable, said Minister Gan Kim Yong, in a written answer to Parliament on Tuesday, Jan 11. The country has paused new data center development since 2019, but this will now resume, though the government will impose measures to make them more efficient, he said.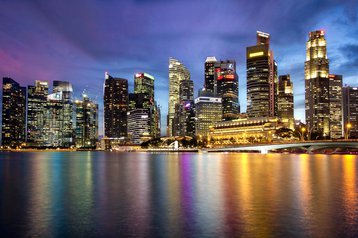 The country will be "more selective" of data center projects in future, according to Channel News Asia's report on the question. The actual question and the MTI reply is here. The question was posed by Louis Chua MP, a member of the Workers Party, a center-left opposition party in the Singapore Parliament.
"In particular, we seek to anchor data centers that are best in class in terms of resource efficiency, which can contribute towards Singapore's economic and strategic objectives," said the Minister, adding that the country will ensure the efficiency of existing data centers is improved.
Singapore has a problem dealing with its data center demand, as its location has made it a prime Asian data center hub, but it is very short of the resources that data centers need, in particular land and renewable energy.
Data centers use around seven percent of Singapore's electricity - the country has a total generation capacity of some 14,0000 MW, and an installed base of 70 data centers totaling around 1000MW. Given that the country gets nearly all its electricity (96 percent) from natural gas, data center operators who locate there cannot meet commitments to use renewable power, and will be contributing to global warming.
While MTI has not given details of the likely shape of data center restrictions, Asian real estate site Mingtiandi quotes market sources which suggest new sites might be limited to around 5MW.
Singapore has had a moratorium on new data centers for two years, and has been exploring alternative ways to build data centers, and generate power - including a floating solar farm, seaborne data centers, and siting data centers at liquefied natural gas (LNG) plants.