Update: read the decision on the proposal
Residents of Alexandria, Virginia are protesting a plan which could place a data center in a residential area within the Washington DC Beltway.
Locals will attend a Fairfax County planning meeting today, objecting to a proposal to rezone a 500,000 sq ft building in the Bren Mar district of Alexandria, a city seven miles south of Washington DC. The plan would allocate the whole 34-acre building for "general industrial" use, which the protestors believe would open the door for a data center on the site.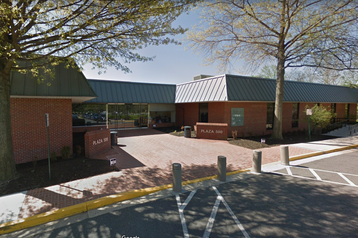 Plaza 500, at 6295 Edsall Rd, was built in 1973 and is currently divided between light industrial (I-3) and general industrial (I-5) use, and houses businesses including Smoot Lumber, a moving company, and fitness centers.
It was bought for $165 million earlier this year. The owner, under the name "Plaza 500 Property Owner" has applied to have the whole building rezoned for general industrial use, claiming it would allow more warehouse use, and make it easier to lease empty portions of the building.
However, a community website, 'Save Bren Mar from a Data Center', reports evidence that the property is owned by Starwood Capital Group (and partners from Starwood Opportunity Funds), a developer which is already developing other data centers in Fairfax County and internationally.
Starwood is involved in building a data center in Herndon, reports the group. In the British Isles, Starwood has invested $960 million in Ireland's Echelon, backing it to build data centers in Ireland and the UK.
Under the proposed change, Starwood would be able to turn the whole building into a data center with as much as 30MW capacity. The residents believe this is exactly what the company plans to do.
"This potential data center would be in the heart of our residential community, less than 300 feet from many residents," says the protesters' site. "A data center could have a negative impact on our community: creating noise and light disturbance 24 hours a day 7 days a week, requiring very high energy and water use, emitting potentially harmful pollutants, and impacting property values."
A data center would be a "permanent eyesore" Such a massive data center or any greater industrial use could drastically change the community and cut off access to future mixed use development (PDF)! Our community anticipates positive residential and retail development over the coming years with the redevelopment of Landmark Mall and Van Dorn Street. A data center would be a permanent eyesore among other residential developments, amenities, and positive growth.
The group asks concerned residents to show up at Fairfax County Planning Committee meeting at 7.30pm tonight, at the Board Auditorium of the Fairfax County Government Center, 12000 Government Center Parkway, Fairfax, where the rezoning application is on the agenda.
The Fairfax County report notes that the permitted uses would include a data center, and comments that: "Staff is concerned that a data center would have specific design implications and impacts which should be evaluated if such a use was proposed to ensure that all impacts are satisfactorily mitigated."
Northern Virginia is home to the world's greatest concentration of data centers, centered around Loudoun County which includes Dulles International Airport and Ashburn. There are signs that Ashburn is nearing capacity; Loudoun County has set limits to data center development as Dominion Power struggles to deliver sufficient power to the most concentrated areas of data center development
As data center developments move into neighboring areas, there have been protests against developments including the 2,000-acre Digital Gateway project in Manassas, Prince William County, approved this month after a 12-hour meeting, in which QTS and Compas plan to develop 25 million sq ft of data centers.
Other protests have been lodged in Fauquier County against plans for a 200,000 sq ft Amazon data center in Warrenton, which have been followed by other proposed data centers.
In Fairfax County, AWS and others have plans to build data centers in Chantilly. Residents in Culpeper County are suing the County over plans for an AWS data center, while other players including CloudHQ plan to build there.