The town of Warrenton in Virginia's Fauquier County could be set to see the number of data centers hosted there increase dramatically.
AWS is currently planning to develop a data center in the Northern Virginia town after local officials changed zoning laws to accommodate the hyperscaler's plans. The company has filed to build an approximately 220,000-square-foot (20,400 sqm), single-story data center in Warrenton at the intersection of Blackwell Road and Lee Highway.
At least two other sites are being marketed as potential locations for data center developments in the town that could accommodate more than 1.3 million sq ft (120,000 sqm) of development across almost 60 acres.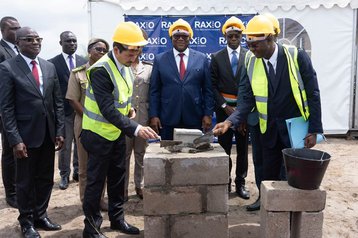 David Dobson, of Premium Business Parks International LLC, told DCD his company owns two further sites in the town that could house data centers.
The two sites span 37.5 Acres at 615 Falmouth Street and are known as the Warrenton Interchange Data Center Technology Park, as well as 25.77 acres on Blackwell Road close to AWS' planned development and known as the Dobson Blackwell Road Data Center Site.
According to planning documents shared with DCD, the 615 Falmouth site could house up to six data center buildings totaling more than 650,000 sq ft (60,380 sqm) as well as an office building. The Dobson Blackwell Road site could house two buildings, which at two stories could offer close to a combined 700,000 sq ft (65,000 sqm).
Owned by Dobson for more than 20 years, both sites are reportedly already zoned for data center use and are set to be served by an incoming Dominion substation and 230 kV transmission lines.
Ben Mann of Cushman Wakefield is acting as the data center real estate agent for the sites.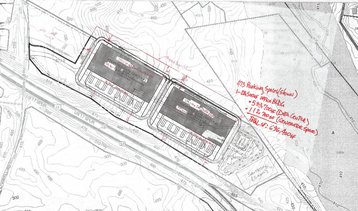 AWS has a data center on the DoD's Warrenton Training Center campus, built in 2016. But otherwise, Warrenton and Fauquier County have largely avoided the data center gold rush – and subsequent pushback from local residents – going on in other parts of Northern Virginia.
Amazon revealed it wanted to buy the plot and build a data center in Warrenton in June of 2021, but only if the town was able to change zoning laws to allow for such buildings in the area. The company at the time was said to be "very interested" in Warrenton.
AWS acquired the 41.7-acre plot of land in Fauquier County, for $40 million in September 2021, after the town changed its zoning laws to allow for data centers at the behest of the cloud giant.
At the time, local officials said the former Sivaco wire factory at 615 Falmouth was the only other parcel that could be suitable for a data center.