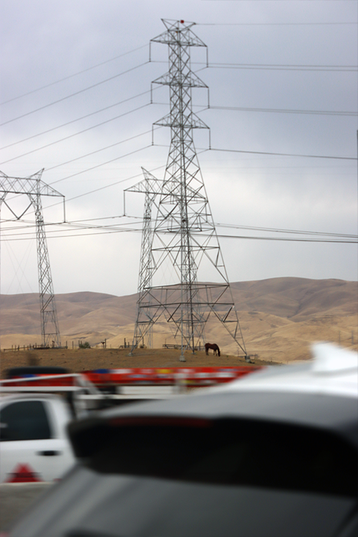 "Over the last few weeks, we've made progress on near-term solutions to reduce the constraints. We are developing a path forward that will allow us to begin resuming some new data center connections in a matter of weeks," Dominion media relations manager Aaron Ruby told Loudoun Now.
"Additionally, we will soon announce the first of several transmission line projects that will allow more new connections over the long term."
In the August earnings call, Dominion CEO Bob Blue said that the utility has connected close to 70 data centers with more than 2.6 gigawatts of capacity in Northern Virginia since 2019.
But, he warned, in 2027 alone, the demand from data centers is expected to add another 2.6 gigawatts. That is equivalent to the entire capacity of Dominion's planned $9.8 billion Coastal Virginia Offshore Wind project.
In July, Dominion warned that it could halt power delivery for new data center developments until 2025 or 2026. The main issue was not with power generation, but with the transmission.
Data centers that are only three to six months from completion should get their power, but those further away could be in trouble. Now, Dominion says that prioritizing transmission deployments will help - but it did not disclose the number of facilities that will now avoid lengthy delays.
"Based on the work and outreach done to date, it is clear that we will be able to resume new connections in the near term, but how much and how quickly is still being determined," Blue said. "The longer-term solution will absolutely require additional transmission infrastructure to be built. Among the needed additional infrastructure are two new 500kV transmission lines into eastern Loudoun County."