Amazon Web Services (AWS) is to build another data center in Chantilly, in Virginia's Fairfax County.
First reported by BizJournal, and per local county records, the company last month was granted permits to to build a new facility at 3980 Virginia Mallory Drive. Building specifications weren't included in the filings.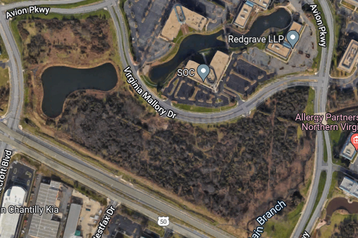 The land is part of the 46.4 acres the company bought in early 2021 for $55.9 million. It also received the permit for plumbing and gas for the new data center building. The company is investing around $30 million in the project.
The company is still waiting on a permit for a separate support building located at 3980A Virginia Mallory Drive.
Amazon has a large existing data center footprint in Northern Virginia, including several facilities in Chantilly.
It is still expanding in the area; 2022 alone has seen AWS buy two office complexes in Loudoun County, and gain planning permission for a facility in Culpeper County. It also sold two plots of land in Prince William County to Stack Infrastructure, and bought two plots of land in Loudoun County from Stack's owner, IPI Partners.
In Maryland, Frederick County recently amended its local zoning laws to allow for data centers after AWS pulled out of a planned project in the area.