AWS has been granted approval for the rezoning of a large tract of land in the Northern Virginian town of Stevensburg in Culpeper County to allow for a planned data center development.
The Board of Supervisors approved 4-3 the rezoning of 243 acres of farmland, along Rt. 3 near Stevensburg, to light industrial from agricultural for the proposed project.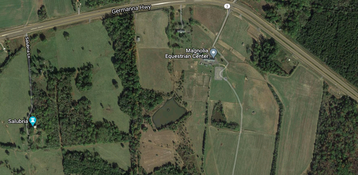 The company, through its Marvell Developments subsidiary, was requesting to rezone the land as a precursor to developing a data center campus consisting of two buildings spanning up to a combined 430,000 square feet. The land, at 20420 Germanna Highway, is currently under agricultural use as a commercial horse farm/equestrian center.
The Culpeper County Planning Commission previously voted last month to recommend denying the application during a five-hour meeting that saw dozens of people speak and ran till after midnight. More than 40 people addressed the board during this week's meeting, the vast majority against the proposal.
"We have to approve some of these economic development projects," said Chairman Gary Deal. "It's not like we're going to approve another down there. We need one that's going to bring in $5-$8 million per year. We need that."
AWS is looking to invest around $500 million developing on land currently home to the Magnolia Equestrian Center, which opened in 2008 and, operates on property owned by one Irene Carnes. The site is close to a number of historic buildings and sites from the American Civil War.
Carnes told the Culpeper Star Exponent that at her age she can no longer run the farm and neither can her 62-year-old daughter.
"That will be gone - it has to be," she said of the equestrian center. "I hope you will see fit to put a data center there."
Northern Virginia is the world's major data center market, but Culpeper County has largely eschewed the trend. There are four Equinix data centers in Culpeper County (CU1-4) that opened 14 years ago.
Northern Virginia land-use attorney John Foote, representing Amazon said the county's existing technology zones, put in place in 2006, lack adequate power for today's data centers.
"If Amazon could have pulled it off in a tech zone it would have," he said.