Proposals from Amazon to rezone more than 200 acres of land in Stevensburg, Virginia for data center use have been denied by local planning officials.
The Star Exponent reports that the Culpeper County Planning Commission voted 5-4 this week to deny Amazon Data Services' application during a five-hour meeting that saw dozens of people speak and ran till after midnight.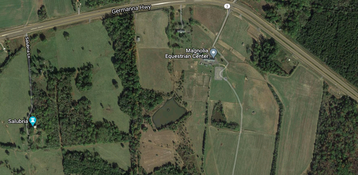 The company, through its Marvell Developments subsidiary, was requesting to rezone 243 acres in the Northern Virginia county as a precursor to developing a data center campus consisting of two buildings spanning up to a combined 430,000 square feet. The land, at 20420 Germanna Highway, is currently under agricultural use as a commercial horse farm/equestrian center.
Reports that Amazon was looking to develop in Culpeper County in February. Stevensburg District Supervisor Susan Gugino, told SE that the site is the 'wrong location' for data centers.
"We want to preserve our agricultural and historical resources, and the comprehensive plan does not indicate this is an area we want to turn into an industrial park," Gugino said of the Stevensburg site.
The proposals received a large number of submissions opposing the development, with many saying data centers should be kept within the county's current industrial-zoned land. The application said the land was ideal due to its proximity to a power transmission line.
The American Battlefield Trust, Piedmont Environmental Council, Friends of Cedar Mountain Battlefield, Germanna Foundation, and Brandy Station Foundation all submitted comments and spoke against the application. The SE said some two dozen people who addressed the commission spoke out against the proposals during the commission meeting.
AWS is looking to develop on land currently home to the Magnolia Equestrian Center, which opened in 2008 and, operates on property owned by one Irene Carnes.
Northern Virginia is the world's major data center market, but Culpeper County has largely eschewed the trend. There are four Equinix data centers in Culpeper County (CU1-4) that opened 14 years ago.
More in Cloud & Hyperscale