AWS has sold two plots of land in Prince William County to Stack Infrastructure, and bought two plots of land in Loudoun County from Stack's owner, IPI Partners.
BizJournal reports, per Prince William County land records, that Amazon Data Services sold two undeveloped Manassas parcels located at 10675 University Blvd. and 9650 Innovation Drive to Stack Innovation Holdings, an affiliate of data center developer Stack Infrastructure, for $87.4 million, in late December.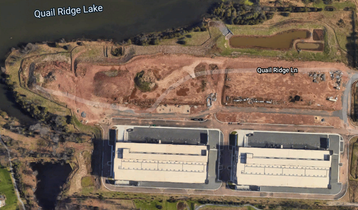 The next day and per Loudoun County records, Amazon Data Services paid roughly $146 million for two shell data centers and adjacent undeveloped land located at 24214 and 24244 Quail Ridge Lane in Aldie in Loudoun County. The seller was Quail Ridge NCP LLC, a former affiliate of Denver's Northstar Commercial Partners, though court records now say the LLC is controlled by Chicago's IPI Partners.
Sell in Prince William, buy in Loudoun
AWS' Aldie purchase includes 11 acres of vacant land and two 204,014-square-foot (19,000 sqm) data centers on nine acres, according to Loudoun County deed records.
BizJournal notes the Quail Ridge developments are tied to a lawsuit AWS filed in 2020 against Northstar. Amazon sued real estate firm Northstar Commercial Partners for an alleged "significant fraud and kickback scheme" involving the sale of land. IPI Partners reportedly "worked with Amazon to terminate Northstar from all leasing projects and reform their contracts" so that the project entities — including Quail Ridge NCP LLC — would be controlled by IPI. The case with Northstar is reportedly still ongoing.
Microsoft acquired 66-acres on the neighboring 24282 Quail Ridge Lane plot in 2020 for $93.7 million. The land was bought from St. John Properties Inc. and owner of Sterling's JK Moving Services, Chuck Kuhn, who bought it in 2017 for $12.9 million.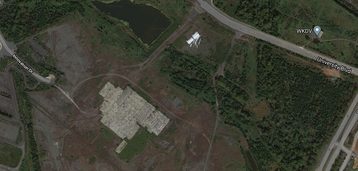 The sold land in Manassas includes a 10-acre parcel at 10675 University Blvd. and an 81-acre property at 9650 Innovation Drive; the company bought both plots in 2018 for $29 million. The two neighboring plots of land sold by AWS lie to the east of Stack's Manassas campus.
Stack was launched by investment firm IPI Partners in early 2019 after merging former Infomart and T5 assets into a new wholesale colocation provider. The company currently has a Northern Virginia campus near Manassas, and two facilities in the Sterling Area north of Dulles Airport. The company has also announced a 216MW campus in Ashburn that is due to come online in 2023.
AWS recently bought seven acres of land from IPI partners in Santa Clara adjacent to a data center it is currently developing on IPI-owned land.