Amazon has sued real estate firm Northstar Commercial Partners for an alleged "significant fraud and kickback scheme" involving the sale of land for Amazon Web Services data centers in Virginia.
The CEO of the Denver-based company was raided in April by the FBI in what is thought to be a related investigation. Soon after, multiple senior executives left the company, including chief operating officer Tim Lorman and chief financial officer Brent Gray.
Nine properties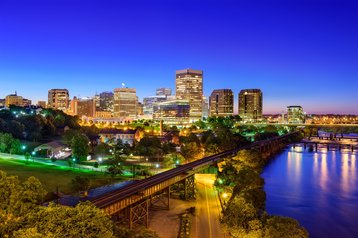 In court documents from April, only unsealed last month and first reported by local publication BusinessDen, Amazon claims that Northstar "paid millions of dollars in kickbacks to obtain non-competitive contracts that Defendants used to obtain tens of millions of dollars in illicit gains from development projects at Virginia real estate sites Amazon leased or purchased since 2018."
The kickbacks were allegedly given to two Amazon managers who were the "primary decision-makers for real estate identification and selection in Virginia," the company claims. It says it has fired both of them.
Nine sites in the Dulles Corridor are allegedly involved in the scheme, with Amazon saying it spent $415m on purchasing or leasing the land in Loudoun and Prince William County. The company said that a Northstar whistleblower told it of some of the misconduct, and it later received confirmation from another individual.
In the same month the lawsuit was filed, the FBI raided the home of Northstar CEO Brian Watson, seizing documents and computers. It has not been confirmed that the two events are linked. But in email correspondence to a friend at the time, the former Republican nominee for Colorado state treasurer said that the agents who visited him at home "started to accuse me of fraud, misappropriation of funds, etc. in relation to our Amazon data centers." A separate lawsuit over a senior living community claims that Northstar is also being investigated by the SEC.
Watson's defense, Attorney Stan Garnett of Brownstein Hyatt Farber Schreck, told BusinessDen that he denies any wrongdoing. "We think Amazon and its counsel misunderstand a lot of what was happening," he added.
In his April email, Watson blamed two now-former Northstar employees that "placed a parcel of land in Virginia under contract for $96 million and flipped a few weeks later for $116 million, making approximately $20 million behind my back."
"I learned of this 2 days before my wedding from an employee, and promptly investigated this. The next day I fired these two thieves and confiscated their business computers and had them escorted from the office."
But in its lawsuit, Amazon claims Watson was involved with the deal, claiming he "had apparently negotiated with these same individuals a payment of at least $5 million from their ill-gotten gains before executing confidentiality agreements with them to conceal their misconduct."
Amazon claims that on at least those nine leases, Northstar sent money to a company known as Villanova Trust. One of the allegedly-complicit Amazon managers had withdrawal privileges at the company, with it operating as "a primary vehicle for Defendants' kickback scheme." Amazon provided documentation to show that Watson had signed documents involving Villanova.
Separately, when Amazon purchased the Virginia White Peaks property in July 2019 for $100m, it claims Northstar and the former Amazon managers charged Amazon "more than $17 million in unjustified purchase and assignment fees."
"Defendants' illegal activities were executed through concealed contracts and LLCs, and escaped detection until a former Northstar employee reported them to an Amazon executive in December 2019," Amazon said in the April lawsuit. "That informant described the scheme as involving apparent kickbacks in excess of $8,000,000, and likely in the tens of millions of dollars."
Defense attorney Garnett said that the payments were "standard arrangements, very normal within the commercial real estate business" and "there was nothing fraudulent or misleading or inappropriate about any of them."
In June, Northstar and Watson asked the court to dismiss the case, but Judge Liam O'Grady has yet to rule on the request. The defense claims Amazon's allegations are "factually incorrect," and say that the case belongs in state court, rather than federal. Gartnett also argues that Amazon can't show "that either purported scheme resulted in any cognizable harm to Amazon."
"Amazon was fully aware of the enormous inflation that was taking place with respect to commercial real estate in the market at issue," the motion states.
"That Amazon might now feel foolish or chagrined that it did not negotiate a better deal does not give rise to RICO claims."
Amazon and IPI Data Center Partners Management, which owns most of the facilities and leases them to AWS, removed Northstar from its minority partnership in the portfolio.