AWS has purchased 46.4 acres of land in Northern Virginia. The cloud giant has reportedly acquired two plots in Chantilly, Fairfax County, located just south of Dulles International Airport.
AWS bought the 14501 and 14721 Avion Parkway sites from Petula Prolix Development Co. LLC for $55.9 million.
The company has not said what it plans to do the plots, but a data center is likely, given the proximity to the company's other data center sites.
"AWS has a practice against commenting on our future roadmap," a company spokesperson told the Washington Business Journal.
Register now for DCD's global summit on growing data center capacity demands
Data center investment continues in Virginia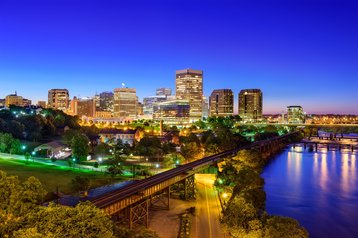 Northern Virginia remains the data center hotspot of the world. More than 500MW of data center space was leased in 2020, according to a report from North American Data Centers. The area offers connectivity and tax benefits for the industry. Last year, Senator Mark Warner said he would move "heaven and earth" to attract operators and keep the state's data center industry growing
As well as hosting one of its major office locations, AWS has a large number of data centers in the region and continues to invest heavily to acquire more space. The company bought a 100.18-acre property in neighboring Loudoun County for $73 million in 2019 with the aim of building to offer 1.75 million sq ft (162,600 sqm) data center.
According to Baxtel, there are more than 170 data centers in Northern Virginia, with around 30 of those located in Fairfax County.