Frederick County officials are looking to amend the Maryland County's zoning laws to allow data centers, weeks after it was revealed AWS backed out of a project there due to restrictive timelines.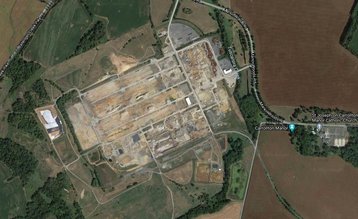 The council met this week to discuss Bill No. 22-05 – Amending Chapter 1-19 of the County Code (Zoning Ordinance) to add Critical Digital Infrastructure as a New Use.
The bill would list critical data infrastructure, such as data centers, a permitted use under Frederick County zoning laws. Under the legislation, data centers would be allowed in areas zoned limited industrial or general industrial. In February, the County Council Planning Commission voted to recommend the County Council approve the bill when they come to vote on it.
WFMD reports that local Matt Subert, from Urbana, criticized the proposed ordinance. "We are supposed to be looking at land-use decisions through the lens of climate change, but the staff report tells me climate change is still an afterthought," he said. "All that's in this bill is unimaginative window dressing of environmental site design requirements to make the view of the building less of an eyesore."
While Virginia remains a data center hotspot, neighboring Maryland has far fewer facilities. However, as Loudoun County reaches saturation and other counties in Northern Virginia push back against expansion, there could be an opportunity for the Old Line State.
WFMD reports that Frederick County currently has two data centers: one owned by the Federal National Mortgage Association (commonly known as Fannie Mae), and another operated by the Social Security Administration.
Quantum Loophole and TPG Real Estate Partners (TREP) have formed a joint venture to develop a gigawatt data center campus in Frederick County. The companies are transforming a former aluminum smelting plant acquired last year into a 1GW campus consisting of 30-120MW modules.
Last month it was reported that AWS had hoped to develop a number of data centers in the county, but pulled out after local officials said it couldn't meet the cloud company's aggressive timelines. This was partly due to the fact zoning changes were required and such amendments couldn't be made on the eve of county elections.
While one official said the proposal was aggressive but feasible, several referred to Amazon's terms as "close to impossible" and "impractical." When the county tried to negotiate, Amazon walked, county officials said.